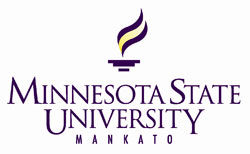 Finance, Assistant Professor (AA22035)
Division: Academic Affairs
Department: Business, College of
Unit: Finance209, IFO
Location: Mankato
FLSA: Exempt
Employment Condition: Probationary
Work Shift:
Work Schedule/Hours/Days:
Posting Details:
APPLICATION DEADLINE: Priority consideration given to applications received prior to January 18, 2021.
POSITION: Tenure-Track (Probationary*)
Salary Minimum:
Salary Maximum:
Salary Type: Depends on qualifications
Bargaining Unit/Plan: 209, IFO
Job Description:
The successful candidate will be responsible for teaching undergraduate courses in Risk Management, Insurance, and Corporate Finance.
A typical faculty workload responsibility may include up to twenty four (24) credits of instruction per academic year.
The successful candidate may need to teach in other areas as assigned and qualified.
May be expected to develop and deliver face-to-face, hybrid, and on-line instruction at the Mankato campus, online, and/or at the university's additional locations, as assigned.
The successful candidate will collaborate with colleagues in curriculum design, instruction and evaluation, conduct research productively and mentor students in research, help create innovative strategies for student recruitment, retention, and completion, and may be expected to develop external grant funding opportunities.
All faculty members are expected to engage in scholarly or creative activity or research, in continuing preparation and study, in contributing to student growth and development, and in providing service to the university and community (See Article 22 and Appendix G of the IFO Master Agreement)
This position will advise undergraduate majors.
This position will supervise/advise graduate students.
Required Qualifications:
Doctorate or terminal degree in Ph.D. DBA or other terminal degree in Risk Management, Insurance, Finance. ABD (all but dissertation) candidates may be considered if enrolled in such a program from an AACSB-Accreditation school with scheduled graduate date prior to June 1, 2022.

OR

Masters Degree in finance, business or related field (conferred on an official transcript at the time of application), plus three years of full-time industry experience clearly related to finance with the last five years.
Preferred Qualifications:
Demonstrated commitment to fostering a diverse working and learning environment.
Demonstrated effective written, oral communication and/or presentation skills.
Demonstrated ability to teach online.
PhD or DBA in finance from an AACSB accredited business school.
Research or publication in an area related to risk management, insurance, agricultural finance, or business analytics.
Demonstrated preparation to teach, advise, and support a wide variety of students.
Demonstrated ability to teach using technology in the classroom and/or online course delivery.
Demonstrated ability to work with faculty and staff in a collegial and cooperative manner.
Demonstrated willingness to participate in accreditation, program review, and/or assessment processes.
Demonstrated ability to develop partnerships with business, education and/or community organizations.
Creative or scholarly interests that will advance the mission and goals of the Finance Department and College of Business
Demonstrate potential for research, creativity or scholarly activity.
Referred or peer reviewed publications.
Evidence of scholarly activity, including publications and/pr professional presentations.
Currently hold or have potential to become recognized as a Financial Risk Manager.
Other Requirements:
Work safely at all times, which includes but is not limited to, participating and completing all required safety trainings, as well as performing all job tasks in accordance with Minnesota State University, Mankato policies and procedures utilizing appropriate tools, equipment and personal protective equipment.
About:
ADDITIONAL INFORMATION:
The Finance Department at Minnesota State University, Mankato is one of the fastest growing programs in the University and is among the top ten in student enrollments. Diverse students from all over the world seek out the program and Finance leads the College of Business in cutting-edge curriculum, especially in analytical areas. The Department currently consists of eight full- time faculty and offers tracks in 1) Financial Planning and Insurance; 2) Investment Analysis; 3) Corporate Finance and, 4) General Finance. The Department is housed in the College of Business and serves approximately 350-400 majors. The College of Business is AACSB accredited, and has both undergraduate and masters programs.
The College of Business at Minnesota State University, Mankato is the clear business school choice for real-world learning. Leadership is forward-thinking, innovative and student-centered and has maintained the prestigious AACSB accreditation since 1997, putting us in the top 5% of business schools globally. We have over 2,000 students enrolled in 5 Bachelor of Science programs, 2 graduate programs, 2 certificate programs and a new 100% online Bachelor of Business Administration program (MavBiz Online). Recently added programs in Business Analytics and Agribusiness and Food Innovation keep the College of Business cutting edge with its 25 majors, minors and certificates. The Certified Financial Planning Program was recently ranked #15 in the country by https://www.wealthmanagement.com/ In 2017 we opened the Center for Innovation and Entrepreneurship and have served over 12,000 visitors and mentored and helped launch over 30 student businesses.
Our 60 full-time and 15+ part-time faculty and staff are extraordinary leading over 30 real-world learning experiences including the United Prairie Bank Integrated Business Experience, Big Ideas Challenge, Maverick Student Investment Fund and VITA program. With over 370 business partners and the Stangler Internship Initiative, our students annually complete over 250 internships exposing them to an extensive network of mentors and business leaders, including over 24,000 alumni. More information about the College of Business can be found at: https://cob.mnsu.edu/, with a direct link to the Finance program at https://cob.mnsu.edu/finc/
University Demographics
Founded as a Normal School in 1868, Minnesota State University, Mankato is a regional comprehensive university with a tradition of combining big-ideas with real-working thinking to find solutions for pressing problems in the state, region, and global society. Mankato, Minnesota, is a community of nearly 53,000 people, about 85 miles southwest of the twin cities of Minneapolis and St. Paul.
Serving ~18,000 students annually, the University is an applied research institution, with >200 academic programs, from bachelors through doctoral degrees. The University is a diverse and global campus with 18+% students of color and 1,300+ international students from 95 countries, cutting-edge information technology solutions, 3 additional locations, and extensive partnerships. With ~1,700 faculty and staff, the University has an annual budget of $216 million, and generates $781.5 million in economic impact per year. Minnesota State University, Mankato is a member of the Minnesota State Colleges & Universities. Noteworthy facts include: specialized accreditation, certification, or recognition, by more than 24 accrediting bodies; designation as a Non-Land Grant College of Agriculture, by the US Department of Agriculture (USDA) in 2015; selection among the top 10% of American Association of State Colleges & Universities (AASCU) institutions for the Re-imagining the First Year of College (RFY) position project; and an Intercollegiate Athletics program that has ranked in the top 5 nationally within the Learfeld Sports Directors Cup standings for 7 of the last 10 years.
We seek to attract teaching and research-active, culturally and academically diverse faculty members, with a demonstrated commitment to creating an inclusive learning and working environment. Minnesota State University, Mankato, is student-centered and focuses on applied research that expands knowledge; improves learning; and serves the region, state, and nation. Additional information on Minnesota State University, Mankato can be found at: www.mnsu.edu
APPLICATION PROCEDURES:
To apply for this position, please continue the process via this website: http://www.mnsu.edu/hr/vacancy/
A complete online application will include the following attachments. Incomplete applications will not be reviewed by the search committee.
Cover Letter
Resume/Curriculum Vitae
Contact Information for three (3) references
Unofficial Transcript(s) of your highest completed degree
A brief (no more than one-page) diversity statement presenting a commitment to or experience working in an equity-minded environment
CONTACT INFORMATION:
Dr. Leon Chen
Department of Finance
Phone: 507-389-5336
TTY: 800-627-3529 or 711
Email:yilin.chen@mnsu.edu
*Employment for this position is covered by the collective bargaining agreement for the Inter Faculty Organization which can be found at: http://www.mnsu.edu/hr/bargaining.html
NOTICE: In accordance with the Minnesota State Vehicle Fleet Safety Program, employees driving on college/university business who use a rental or state vehicle shall be required to conform to MN States vehicle use criteria and consent to a Motor Vehicle Records check.
The Minnesota State University, Mankato Annual Security and Fire Safety Report is available for your review. This report is required by federal law and contains policy statements and crime statistics for the University. The policy statements address the schools policies, procedures and programs concerning safety and security. Three years worth of statistics are included for certain types of crimes that were reported to have occurred on-campus, or in other University affiliated locations. This report is available online at: http://www.mnsu.edu/safety/ You may also request a paper copy from University Security at 507-389-2111, or by emailing security@mnsu.edu
Benefits Info:
The following link provides a brief overview of benefits available to eligible employees of Minnesota State University.
Select the IFO Summary (Faculty) link from the list for specifics of that plan.
Posting Number: M074M
Re-posting:
Number of Vacancies: 1
Desired Start Date:
Position End Date (if temporary):
Open Date: 12/28/2020
Close Date:
Open Until Filled: Yes
Special Instructions Summary:
To apply, visit https://minnesotastate.peopleadmin.com/postings/1723
Minnesota State University, Mankato has a long-standing commitment to diversity and is actively seeking to nurture and enrich its underrepresented communities. Women, minorities, veterans and individuals with disabilities are encouraged to apply. In accordance with USCIS regulations, successful applicants must be legally able to accept work in the United States. Requests for reasonable accommodation of a disability during the application and/or interview process should be made to the Office of Human Resources, 507-389-2015 (V), 800-627-3529 or 711 (MRS/TTY). This Vacancy Notice is available in alternative format upon request. Minnesota State University, Mankato is an affirmative action/equal opportunity University and is a member of the Minnesota State Colleges and Universities System.
jeid-ed193d4366f4af4bbfd14c610e315932

Minnesota State University, Mankato, has a long-standing commitment to diversity and is actively seeking to nurture and enrich its underrepresented communities.
© Copyright 2020 Internet Employment Linkage, Inc.