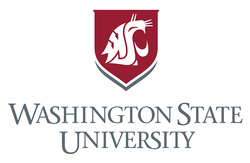 IT Help Desk Manager
Title:
486CS-NN – IT Customer Support – Manager
Business Title:
IT Help Desk Manager
Location:
WSU EVERETT
Area:
Department:
Employee Type:
Classified
Job Family:
Civil Service – Not OT Eligible
Position Number:
Position Details:
Summary of Duties:
The IT Help Desk Manager is responsible for performing operational management and leadership of WSU Everett IT Help Desk. Responsible for the work of the Help Desk team to include setup, configuration, maintenance, and management of workstations. Provide tier 3 support in diagnosing and repairing workstations and peripherals; hardware issues to component level; administer server-based applications; troubleshoot and resolve computer and software problems; and work with departments to consult, design and implement solutions for their use.
This position leads, directs, and oversees the highly technical and complex tasks associated with the enterprise level services, including the design, implementation, day-to-day operations, and monitoring of technical data, desktops, laptops, phones, tablets, video conferencing and related hardware and applications. Provides frequent and regular reports to leadership teams to verify compliance with accepted Service Level Agreements. Manages IT infrastructure resources appropriately to ensure enterprise systems are functioning appropriately and being implemented in a secure manner according to industry-recognized best practices. Creates and manages individual projects as necessary. Manages team activities such as developing, designing, implementing, testing, and maintaining small- and large-scale technical systems or projects. Conducts annual reviews of assigned services and functions, and initiates new or revised IT policies, procedures, methods, and SLAs. Establishes tactical and operational priorities.
Required Qualifications:
Bachelor's degree in a related technology field plus six years of information technology experience; OR equivalent education/experience.
Professional experience reviewing, testing, designing, building and delivering endpoint and video conferencing services in a large, complex, and diverse enterprise environment.
Working knowledge and understanding of Windows, IOS, and Linux, and associated scripting tools.
Working knowledge and understanding of networking.
Experience mentoring and developing staff to adapt and follow procedures especially regarding documentation of work.
Collaborate and partner with customers and coworkers to identify, evaluate and resolve complex or sensitive issues, problems or service needs.
Experience with enterprise virtualization and data storage technologies and tools.
Experience with enterprise configuration management solutions.
Preferred Qualifications:
Experience leading technical personnel.
Exposure to project management practices (either Agile or PMP) and the demonstrated ability to follow project management guidelines to complete projects successfully.
Working knowledge and understanding of Active Directory.
Demonstrated ability to work individually.
Demonstrated ability to work as both a member and the leader of a team.
Ability to convey technical information to a diverse audience through written documents and oral presentations
Additional Information:
Monthly Salary: $7,123 +DOE
FTE: 100%
Department/Area: WSU Everett
Permanent/Temporary: Permanent
Position Term in months: 12
City, State, Zip: Everett, WA 98201
Department Link: https://everett.wsu.edu/
Background Check: This position has been designated by the department to require a background check
Special Instructions to Applicants:
Applicants must attach the following documents to their online application: 1) resume and 2) cover letter.
Application materials should clearly communicate how the applicant meets all required qualifications and additional requirements.
Required Documents: Resume and Cover Letter
Time Type:
Full time
Position Term:
12 Month
Posting Close Date (If empty, open until filled):
January 6, 2021
WASHINGTON STATE UNIVERSITY IS AN EQUAL OPPORTUNITY/AFFIRMATIVE ACTION EDUCATOR AND EMPLOYER. Members of ethnic minorities, women, special disabled veterans, veterans of the Vietnam-era, recently separated veterans, and other protected veteran, persons of disability and/or persons age 40 and over are encouraged to apply.
WSU employs only U.S. citizens and lawfully authorized non-U.S. citizens. All new employees must show employment eligibility verification as required by the U.S. Citizenship and Immigration Services.
WSU is committed to providing access and reasonable accommodation in its services, programs, activities, education and employment for individuals with disabilities. To request disability accommodation in the application process, contact Human Resource Services: 509-335-4521 (v), Washington State TDD Relay Service: Voice Callers: 1-800-833-6384; TDD Callers: 1-800-833-6388, 509-335-1259(f), or hrs@wsu.edu.
To apply, visit https://wsu.wd5.myworkdayjobs.com/en-US/WSU_Jobs/job/WSU-NORTH-PUGET-SOUND-AT-EVERETT-WSU-EVERETT/IT-Help-Desk-Manager_R-77
Washington State University is an Equal Opportunity/Affirmative Action Educator and Employer.
jeid-208e685dde686640ba20248e7cc206ee
© Copyright 2020 Internet Employment Linkage, Inc.