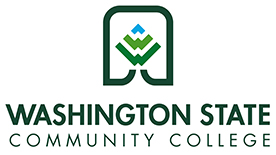 I. Position Purpose
The Chief Information Officer (CIO) provides vision and leadership for campus-wide technology efforts including formatting, evaluating, and implementing technology policies, procedures and initiatives to improve the quality and effectiveness of the academic and business operations of the college. Specific areas of responsibility include: Information Technology and Management Information Systems. The Chief Information Officer serves as a member of the President's Executive Cabinet.
II. Duties and Responsibilities
STRATEGIC LEADERSHIP: The CIO leads in developing and administering a comprehensive technology plan supporting the mission and goals of the college. The position leads the college's efforts to move computer systems and technologies forward to ensure success in the areas of systems development, network architecture and services, administrative computing, telecommunications, web services, internet-based learning, and academic technology support. The CIO utilizes knowledge of changing and emerging trends in education and technology.
MANAGEMENT: The CIO is responsible for budget preparation, contract development, and negotiations. The CIO analyzes and estimates feasibility, costs, time, and compatibility of complex computer systems including: servers, printers, and software applications. The CIO provides direction for all information technology-related issues including privacy, access, and security as well as ensures legal compliance with all federal and state rules and regulations.
HUMAN CAPITAL: The CIO supervises the activities and evaluates the performance of assigned staff. This includes providing direction, support, and professional development opportunities to staff while promoting a culture of quality customer service, collaboration, and accountability.
PROFESSIONALISM AND CULTURE: The VPFO will demonstrate professionalism, provide quality customer service, and aids in maintaining a positive culture in accordance with the College's values. This includes maintaining positive working relationships, confidentiality, positive communication, accurate records, and an organized and safe working environment. Additionally, it includes exhibiting flexibility, a willingness to learn, ability to change, and maintenance of current technology skills.
III. Qualifications – Education, Experience, and Skills
· Minimum of a Bachelor's degree in Computer Science or related field from a regionally or nationally accredited institution recognized by the U.S. Department of Education or the Council for Higher Education Accreditation.
· Minimum of 5 years of demonstrated technology leadership experience in planning, managing, and operating technologies. 
· Required knowledge of and experience with emerging technologies including Systems Management for Windows, Linux, virtual system management, scale computing, networking and firewall administration.
· Knowledge of VOIP, phone, and security systems preferred.
· Experience with technologies used in higher education preferred.
· Skillset to include strong management skills and experience in continuous improvement processes.
Reasonable accommodations may be requested and reviewed according to the Americans with Disabilities Act 
(ADA).
© Copyright 2020 Internet Employment Linkage, Inc.