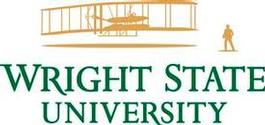 Job Category: Research
Department: Biomed Indust & Human Factor Engr
Equity & Inclusion No.: 21P042
Position FTE: 100%
Minimum Annual or Hourly Rate: $53,000
Salary Band: RS S05
Job Summary/Basic Function:
With the collaborative efforts by Wright State University, SUNY-University at Buffalo, University of Cincinnati, Ohio State University, this position focuses on noninvasive optical imaging of cancer at preclinical and clinical settings. Successful candidate will take an active part in optical imaging. The position offers a stimulating work environment integrating engineering and physics with medicine, engineering and biology. The candidate will have a unique opportunity in both basic lab and translational research by collaborating with scientists and clinicians located in close proximity at the common infrastructure and collaborative institutes including Medical and Research Centers in these institutes.
Minimum Qualifications
Earned PhD in Engineering in Biomedical, Electrical, or Computer Science.
The qualified candidates should be highly motivated and enthusiastic, with interests in optical imaging and biophotonics.
Strong background in one of the following fields is needed: Biomedical Engineering, Electrical Engineering, Computer Science, Physics, Optical Engineering or related fields. ·At least one of the skills below is required:
Experience in structured light illumination, spatial light modulators (

DMD

), digital light projection (

DLP

)
Experience in endoscopy, microscopy
Optical, opto-mechanical, electro-optic systems,

CCD

cameras, LEDs, lasers
Strong programming skills with Labview and Matlab for data acquisition and signal/image processing
Experience in (tissue) optics, biomedical optics
Essential Functions and percent of time:
80% – R&D of novel medical imaging devices
10% – assist with supervision & training students in research group
10% -prepare reports, manuscripts and presentations based on research outcomes
Working Conditions
Laboratory and office setting.
This is a grant funded position with continuation dependent on funding. Special contract terms and conditions of employment apply.
Wright State University, an equal opportunity/affirmative action employer, is committed to an inclusive environment and strongly encourages applications from minorities, females, veterans and individuals with disabilities.
To preserve the safety and security of the campus community and to maintain the integrity of university operations, it is the policy of Wright State University before making an employment offer conduct various background checks, such as a criminal record, credit history when job related and/or education verifications. Additionally, an administrative review shall be conducted whenever the university learns that an employee is charged with or convicted of a crime (except for minor vehicle violations). Frequently asked questions related to background checks may be found on the Human resources website at http://www.wright.edu/human-resources.
Effective July 1, 2017, per Policy 7230 Wright State University is tobacco-free. Tobacco use, including the sale, advertising sampling and distribution of tobacco products and tobacco related items is prohibited in all university facilities, on all university owned or leased grounds, university owned or operated residence halls and apartments, and at all university sponsored events regardless of location. Tobacco use is also prohibited in all university vehicles or on any equipment owned, leased or operated by Wright State University. This policy applies to anyone on campus including students, faculty, staff, visitors, consultants, vendors, patients, volunteers, and contractor employees.
Special Instructions to Applicants
Please see following for more info on project:
https://webapp2.wright.edu/web1/newsroom/2020/07/28/wright-state-researcher-ulas-sunar-wins-1-7-million-grant-to-demonstrate-novel-approach-for-imaging-and-treating-ovarian-cancer
and Sample Publications ofsc
Cancer Imaging: Scientific Reports: https://www.nature.com/articles/s41598-017-15790-y
First Consideration Date: 01/04/2021
© Copyright 2020 Internet Employment Linkage, Inc.