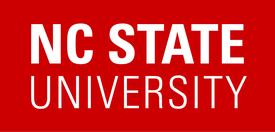 Join the Pack! A community with nearly 8,000 faculty and staff, and 30,000 students. NC State is one of the largest employers in North Carolina, offering a large range of career opportunities. Visit us at https://jobs.hr.ncsu.edu/.
Department: 140401 – Electrical & Computer Engr.
Location: Raleigh, NC
Essential Job Duties:
The Department of Electrical and Computer Engineering (ECE) has 57 tenured/tenure-track faculty members, over 950 undergraduate students, 580 master's graduate students, and 260 doctoral graduate students. The department offers B.S., MS, and Ph.D. degrees in Electrical Engineering (E.E.) and Computer Engineering (CPE), and M.S. degrees in Computer Networking and Electric Power Systems Engineering. The department is located in state-of-the-art facilities on N.C. State University's Centennial Campus.
N.C. State is located in the technology-rich Research Triangle metropolitan area, and ECE faculty members collaborate frequently with local industry partners. The Research Triangle area is routinely recognized in nationwide surveys as one of the best places to live in the United States. We enjoy outstanding public schools, affordable housing, and great weather, all in the proximity of the mountains and the seashore.
Three methods will be used to provide continuous training for the postdoctoral researcher:
a) By example – closely working with the mentor(s) and with other faculty members in FREEDM Center, the postdoctoral researcher will have the opportunity to learn about research, teaching, and mentorship;
b) Through regular weekly meetings with the mentor during which positive practice in research, teaching, research ethics, and work in academia will be reinforced,
c) Through various seminars, workshops, and training offered to postdoctoral researchers at NCSU intended to prepare them to work in Academia or at research institutions.
Duties & Responsibilities:
Participate in research and sponsored projects (40%)
Publish research results (30%)
Co-advise graduate and undergraduate research teams (10%)
Assist in preparing material for grant applications (10%)
Help in creating effective, collaborative, and functional laboratory environment (5%)
Communicate with industry collaborators and/or sponsors (5%)
Other Work/Responsibilities:
Assist in organizing project and research demonstrations as part of laboratory public appearance and outreach
Attend the conferences, workshops, and meetings to present research results
Participate in enforcing strict safety rules among laboratory teams and individuals he/she is supervising
Minimum Experience/Education:
Ph.D. or equivalent doctorate (e.g., M.D., D.V.M., Sc.D.) in appropriate field awarded no more than five (5) years from initial date of postdoctoral appointment.
Required Qualifications:
Ph.D. degree in Electrical Engineering or related field
Experience in modeling, designing, prototyping, controlling, and evaluating switched-mode power converters
Strong oral and written English communication skills
Ability to work within a team environment and to work without direct supervision
Ability to prioritize and manage multiple job tasks under strict deadlines
Ability to work within safety guidelines
Preferred Qualifications:
Experience in modeling, designing, building, and testing
o wireless power transfer systems, and/or
o automotive power electronics and charging systems and/or
o high-frequency resonant converters
Experience with GaN or SiC

WBG

devices
Experience in analysis and design of magnetic circuits
Experience with circuits and systems simulation design tools such as LTSpice,

PLECS

, Matlab/Simulink, and

ANSYS

/Maxwell,

ANSYS

/

HFSS

, Altium
Experience working with embedded control hardware, such as FPGAs, microcontrollers,

HIL

/

SIL

Experience with vehicle electronics and controls, e.g.

CAN

bus,

BMS

, vehicle controllers
Required license or certification:
N/A
Position Number: 00108301
AA/EEO Statement:
NC State University is an equal opportunity and affirmative action employer. All qualified applicants will receive consideration for employment without regard to race, color, national origin, religion, sex, gender identity, age, sexual orientation, genetic information, status as an individual with a disability, or status as a protected veteran.
If you have general questions about the application process, you may contact Human Resources at (919) 515-2135 or workatncstate@ncsu.edu. Individuals with disabilities requiring disability-related accommodations in the application and interview process, please call 919-515-3148.
Final candidates are subject to criminal & sex offender background checks. Some vacancies also require credit or motor vehicle checks. If highest degree is from an institution outside of the U.S., final candidates are required to have their degree equivalency verified at www.wes.org or equivalent service. Degree(s) must be obtained prior to start date in order to meet qualifications and receive credit.
NC State University participates in E-Verify. Federal law requires all employers to verify the identity and employment eligibility of all persons hired to work in the United States.
© Copyright 2020 Internet Employment Linkage, Inc.