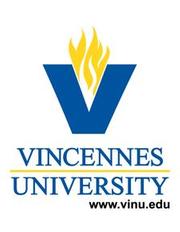 Vincennes University is seeking applicants for Industrial Maintenance Training Instructor in our Business & Industry, Workforce Development group. This new program's goal is to quickly meet the skilled worker needs of the nation's growing manufacturing/logistics sector. These are full time (12 months/year) professional staff positions with benefits, located in Vincennes, Indiana.
PRIMARY FUNCTION:
To teach Industrial Maintenance classes (lecture/lab) and help maintain classroom/lab equipment. Industrial Maintenance classes for our business customers currently consist of Basic AC/DC, Electric Motor Control, Basic Industrial Wiring, Mechanical Drives (belts, chains, gears), Hydraulics, Pneumatics and PLC's. Must possess good verbal and written communication skills. Teaching experience preferred, but not required.
DUTIES & RESPONSIBILITIES include, but are not limited to the following:
• Plans, develops, and uses effective teaching methods and materials which assist students in meeting course objectives, are appropriate for students with diverse educational and experiential backgrounds and learning styles, and engage the students in learning.
• Coordinate with our customers to identify student learning outcomes: develop processes and tools for assessment; incorporate results in order to modify instruction and materials in coordination with colleagues.
• Reviews, evaluates, reflects, and revises program curricula and teaching methods through a self-evaluation process of self-reflection.
• Meets or exceeds professional standards, state-mandated guidelines, Dept. of Labor guidelines, requirements of business/industry, and higher education, as appropriate to the discipline(s).
• Absences must be minimal and only for appropriate cause; notification of Department Manager is required.
• Evaluate and report student attendance, attitude, attentiveness, ability to work in a team, attention to detail and ability to learn new and difficult concepts. Our customer requires student status reports on a daily and weekly basis.
• Help maintain the industrial maintenance lab including all related training equipment, software and books.
• Instructor may be asked to help develop and lead advanced manufacturing seminars, demonstrations and tours from time to time.
• Ability to work and prioritize duties without constant supervision.
• Strong communication, planning and organizational skills.
• A self-motivator with the ability and willingness to maintain a broad knowledge of state-of-the-art technology, equipment, and systems.
• Must be a team player with a "whatever it takes" attitude.
• Ability to respectfully interact with others including but not limited to; co-workers, partners, vendors, students and customers.
• Employee will be required to attend various employee meetings, training and other special activities as directed by supervisor.
• This position requires minimal travel. Occasional travel for self-development or new technologies may be required.
• Employee must possess a valid driver's license.
Experience/Qualification Requirements: A minimum of five years full-time experience as a manufacturing engineer, controls engineer, or similar, or experience in an industrial maintenance field is required. A minimum of an Associate's Degree in electricity, engineering, industrial maintenance or electrical related technologies from an accredited institution is required. Experience in most of the following areas is required: electricity, electric motor circuits, control circuits, PLC's, hydraulics, pneumatics, mechanical drives systems, safety and print reading. At least two years' experience in an academic setting or teaching environment is preferred but not required. Must be organized, self-motivated individual who works well with the team. Good communication, presentation skills, and a positive attitude are a must.
VU is committed to diversity in the college community.
Interested applicants should email a cover letter, resume, contact information for three references to jobs@vinu.edu and jruble@vinu.edu. Interviews may be held concurrently with the advertising period.
AA/EOE

Vincennes University is an AA/EO employer.
© Copyright 2020 Internet Employment Linkage, Inc.