Category:

Faculty – Vocational and Technical – Aviation

Application Due:

Open Until Filled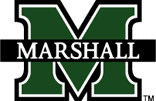 Banner Position Number: R10590
Department: RCBI Technical – RC15110T
Salary Range: Commensurate with experience and education
Job Description
The Aircraft Training Lead Instructor is responsible for management and development of the employment, safety and skills development proficiency training related to the repair of aircraft. The lead instructor supervises training relating to; maintenance of all types of aircraft, maintenance paperwork and documentation, document management systems, equipment, as well as other courses as required within guidelines set by the Federal Aviation Administration. Develops training material in written and computer-based formats. Schedules courses and updates training records database. They will also coordinate with the community college for the student's completion of the associate degree program.
Required Qualifications
Required Job Skills
Bachelor's Degree in Education, Aviation Business or Management OR equivalent industry experience in Part 145 Repair station operations and maintenance that meets FAA standards for Part 147 instruction.
Airframe and Power plant license
Verbal, written and presentation skills necessary to effectively communicate and/or facilitate discussions with diverse individuals; ability to develop proficiency in delivering prepared training programs as well as development of presentation/training materials
Proven ability to simplify complex technical subject matter
Excellent computer skills – specifically in the use of MS Office applications
Must have a minimum of ten (10) years of experience in FAR 91, 121 or 145 environments as a technician, inspector, manager or maintenance instructor.
Must have excellent knowledge of Federal Aviation Regulations as they relate to aircraft maintenance and aircraft maintenance training
Ability to demonstrate public speaking capability during the interview process.
Be self-motivated and able to work with instructors to develop and maintain an approved Part 147 training program. Ensure compliance with the federal regulations and completion of all required FAA recordkeeping.
Willing and able to work various shifts.
Additional Information
The applicants for lead Instructor position will need to meet the following requirements.
Hold a valid FAA Airframe & Powerplant certificate. An Inspection Authorization is preferred.
Be willing to become and act as a DME
Special consideration will be given to those who have advanced knowledge in the following areas of concentration.

Sheetmetal Structural Repairs
Composite structures construction and repair
Avionics
Applicants will submit a resume and a list of three industry references
Persons will be required to participate in a group interview and prepare a sample classroom teaching presentation for the assembled group.* Physical Requirements
Ability to lift up to 50 pounds
Ability to stand and speak for long periods of time
Ability to climb stairs
Ability to climb into and work around aircraft in both climate-controlled hangar and extreme weather environments such as found in line maintenance
Preferred Qualifications
PREFERRED JOB SKILLS
Previous experience teaching commercial aircraft maintenance
Previous experience in computer-based training development
Previous classroom instruction experience on commercial aircraft operation
Five years' experience in a Management position
Posting Number: MR0349
Open Until Filled: Yes

Contact:

Marshall University

Marshall University is an AA/EO employer dedicated to increasing the diversity of its faculty and students. Marshall is a recipient of a NSF-ADVANCE institutional transformation award, which seeks to increase the representation and advancement of women in academic science and engineering careers. Marshall is also part of the NSF-LSAMP: Kentucky West Virginia Alliance for Minority Participation Project to increase both the total number of STEM degrees awarded and the number of STEM degrees awarded to underrepresented students. Successful women and minority applicants can benefit from these programs.
© Copyright 2020 Internet Employment Linkage, Inc.