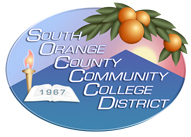 Job Category: Full-Time Faculty
Job Close Date: 01/18/2021
Open Until Filled
No
Position ID: P0018540
Job Opening ID: REQ8883
Department: Accounting and Finance (IVC-072-001)
Term: 10 Months/Year
Salary Schedule Link: Click here for current Salary Schedules
Pay Basis: Monthly
% of Range: 100%
Hours per week: 36
Receives benefits: Yes
Location: 10-Irvine Valley College
Minimum Qualifications
The successful candidate must meet one of the following criteria:
1. Master's degree or higher in accountancy or business administration with accounting concentration from an accredited college or university; OR
2. Bachelor's degree in business with accounting emphasis, or business administration with accounting emphasis, or economics with an accounting emphasis AND a Master's degree or higher in business, business administration, business education, taxation, or finance, from an accredited college or university; OR
3. Valid California Community College Instructor Credential appropriate to the subject per Education Code 87355 (issued prior to July 1, 1990); OR
4. A combination of education and experience that is at least the equivalent of items 1 or 2 above (candidates making application on the basis of equivalency must submit the Supplemental Application for Equivalency Determination form in addition to all other required materials).
(NOTE: A Bachelor's degree in accountancy or business administration with accounting concentration, with a CPA license is an alternative qualification for this discipline, pursuant to Title 5, Section 53410.1.)
Experience Required
One year full time (or equivalent part-time) recent and successful teaching experience in the field of accounting at the community college and/or university level.
Possess the knowledge and ability to teach and manage accounting courses using various forms of computer technology in and outside the classroom.
Install, use and maintain electronic instructional course software in Canvas and the ability to integrate publisher materials into Canvas.
Hold advanced computer skills, literacy and familiarity combined with experience in online, Internet and web-based course delivery systems, in order to offer curriculum and instruction.
Familiarity in developing and maintaining appropriate lower-division curriculum in accounting.
Experience in student learning outcome, program review, and/or matriculation.
Evidence of sensitivity to and understanding of the diverse academic, socioeconomic, cultural, disability, and ethnic backgrounds of community college students.
Desired Qualifications
Preference will be given to those candidates demonstrating a high level of para-professional expertise on the basis of the following:
Recent and successful experience teaching financial and managerial accounting at the community college level.
Understanding current and emerging instructional and educational delivery technologies.
A demonstrated strong commitment to quality teaching, student success and academic excellence.
Understanding of different instructional modalities to match different student learning styles.
Possession of strong interpersonal skills.
Experience in curriculum development and online delivery.
Ability to incorporate spreadsheet application and accounting software technology further into the curriculum.
Strong networking skills to promote internship and work experience opportunities in the community for our students.
A demonstrated interest in mentoring students to become an Enrolled Agent (EA) and/or to obtain other nationally recognized accounting certifications.
Ability to develop additional certifications for IVC's accounting programs.
Ability to teach advanced accounting courses including, but not limited to, audit, tax, intermediate accounting, and cost accounting.
Ability to guide community college students through the CPA educational requirements for licensing and to assist transfer and returning students with employment opportunities.
Experience developing and guiding students through transfer pathways programs and/or cohort programs, such as IVC's GAP 4+1 program with California State University, Fullerton.
Ability to instruct and assist in the growth and success of a diverse population of students through careful preparation of course materials, effective teaching methodologies and informed critical feedback on assignments and discussions.
Ability to employ effective practices for engaging students who are diverse and/or underrepresented.
The ideal candidate should have experience in this area with African American, Latinx, Native Americans, Pacific Islanders and other students underrepresented in education and the profession.
Candidate being an actively licensed Certified Public Accountant.
Possession of other desirable credentials, such as Certified Management Accountant and/or Certified Internal Auditor.
Summary of Duties and Responsibilities
Advance student learning through dedicated, exemplary instruction in accordance with established course outlines for the various courses in the accounting department.
Integrate computer technology to offer instruction in the traditional classroom as well as through distance delivery modes.
Participate in the development and revision of curriculum in the department and college committees and in professional development activities.
Maintain current knowledge in the subject-matter area for effective teaching/learning strategies; maintain appropriate standards of professional conduct and ethics.
Participate in general faculty functions related to the educational program, in-service programs, professional development and college governance.
Assignments may include evening and weekend hours.
Assignment Type: Full Time, Tenure Track
© Copyright 2020 Internet Employment Linkage, Inc.