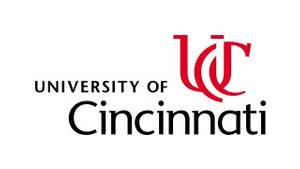 Current UC employees must apply internally via SuccessFactors > http://bit.ly/UCEMPL
The School of Information Technology (SoIT) at the University of Cincinnati seeks to hire two tenure-track Assistant Professors in one or two areas related to Information Technology including Data Technologies, Software Applications, IT Infrastructure, Game Development, Cybersecurity, and Applied Machine Learning, to start in August 2021.
Responsibilities of Assistant Professors are defined in the University contract with the AAUP, available https://www.uc.edu/about/provost/faculty/aaup.html, and includes teaching, research, and service.
Review of the applications will start as soon as applicants apply and continue until the position is filled.
The University of Cincinnati is a research one University that was established in 1819 and is home to more than 46,000 students. UC's campus was listed in Forbes magazine as being one of the world's most beautiful campuses. The University recently set its strategic direction as leading urban public universities into a new era of innovation and impact. Information about the strategic direction can be found at https://www.uc.edu/about/strategic-direction.html
The School of Information Technology confers an ABET accredited Bachelor of Science in Information Technology (BSIT), a Master of Science in Information Technology (MSIT), and a Doctor of Philosophy in Information Technology (PhDIT). Courses in the School cover specialization tracks of Cybersecurity, Software Application Development, Networking/Systems, Game Development & Simulation, and Data Technologies. Furthermore, the SoIT confers a minor in Information Technology and several undergraduate and post graduate certificates. The SoIT has been growing at 18% annually and currently serves more than 1100 students with 22 full-time faculty members, 20 full-time staff, and 30 part-time faculty. The SoIT is home to an NSA/DHS Center for Academic Excellence in Cyber Defense and Ohio Cyber Range Institute.
The SoIT is a diverse, interdisciplinary, team-oriented, dynamic and entrepreneurial environment. It empowers individuals to become passionate, solution-minded Information Technology professionals by fostering continuous innovation, research, leadership development, interdisciplinary problem solving, and real-world experience. More information about the School can be found at http://cech.uc.edu/it.
Minimum Requirements:
An earned Ph.D. in Information Technology, Information Studies, or a related applied computing discipline is required prior to the effective date of appointment (ABD candidates will be considered; doctorate degree is required prior to effective date of appointment)
Candidates should have prior teaching experience, at least one semester, in Information Technology, Information Studies, or a related applied computing discipline at the undergraduate or graduate level, which could have been as a teaching assistant, adjunct, or full-time faculty
Evidence of research activities, such as peer-reviewed publications (at least two), in areas related to applied computing is required
Finally, candidates should have prior engagement in activities, at least one, that provide service to their academic unit, College, University and/or the community
Application Process:
Applicants should submit a Cover letter, a full curriculum vitae, a statement of teaching philosophy, a statement of research agenda, a statement on how they fit within the School's strategic plan, CREATE (IT Strategic Plan), and a list of at least three references.
FOR ALL FACULTY HIRES
OFFICIAL ACADEMIC TRANSCRIPTS WILL BE REQUIRED AT THE TIME OF HIRE
The University of Cincinnati, as a multi-national and culturally diverse university, is committed to providing an inclusive, equitable and diverse place of learning and employment. As part of a complete job application you will be asked to include a Contribution to Diversity and Inclusion statement.
As a UC employee, and an employee of an Ohio public institution, if hired you will not contribute to the federal Social Security system, other than contributions to Medicare. Instead, UC employees have the option to contribute to a state retirement plan (OPERS, STRS) or an alternative retirement plan (ARP).
The University of Cincinnati is an Affirmative Action / Equal Opportunity Employer / Minority / Female / Disability / Veteran.
REQ: 57741
SF:LJN (OMJ) SF:RM SF: HEJ SF:INS SF:HERC SF:DIV

The University of Cincinnati is an affirmative action/equal opportunity employer. UC is a smoke-free environment.
© Copyright 2020 Internet Employment Linkage, Inc.