Category:

Faculty – Science – Computer Science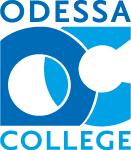 Position Status: Part Time
Department: Continuing Education
General Summary
This position will serve as an adjunct instructor in the Continuing Education department at Odessa College.
Specific Position Duties
Have up-to-date knowledge in the teaching field
Have knowledge and ability to teach Microsoft suite
Knowledge and ability to teach basic computer skills
Knowledge and ability to teach QuickBooks
Willingness and ability to teach various courses, times, locations, and delivery methods, as needed
Reporting Relationship
Report to Business and Industry Coordinator
Posting Number: A00079P

Odessa College does not discriminate on the basis of sex, race, color, national origin, religion, disability or age in educational programs, activities, admission or employment practices.
© Copyright 2020 Internet Employment Linkage, Inc.