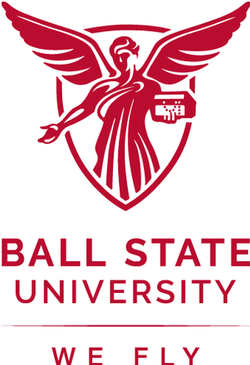 Benefits and Community: https://www.bsu.edu/about/administrativeoffices/humanresources/jobs/benefits-and-community/faculty
Relocation
https://www.bsu.edu/about/administrativeoffices/humanresources/jobs/working-at-ball-state/relocation
Appointment Type: Tenure-track
Length of Appointment: FT Academic Year
Description
The Department of Telecommunications in the College of Communication, Information, and Media at Ball State University has a tenure-line position available August 2021 in the production/multimedia concentration. In addition to courses in multimedia production, teaching opportunities may include one or more of the following areas: audio and/or video production, media aesthetics, and introductory courses in the major. Preference will be given to applicants who have proficiency in one or more of the following areas: Adobe Creative Suite, 3D graphics, and motion graphics.
Minimum Qualifications
Terminal degree in Telecommunications, Communications, Media Arts, Electronic Media, or related discipline from an accredited institution. Two years of part-time or full-time experience teaching classes in interactive media production and content creation, digital arts/multimedia at the secondary level, gained concurrently or at any time; two years professional experience in one or more of these areas.
Authorization to work in the US
Employer will consider sponsorship.
Preferred Qualifications
Evidence of teaching effectiveness at the university level and/or professional experience in multimedia production. Commitment to creativity, diversity, and storytelling.
Pre-Employment Screening
Requires successful completion of a background check and education verification.
Position Title(s) Supervised
None
EEO Statement
Ball State University is an Equal Opportunity/Affirmative Action employer that is strongly and actively committed to diversity within its community. Women, minorities, individuals with disabilities and protected veterans are strongly encouraged to apply. All qualified applicants will receive equal consideration for employment without regard to race, color, religion, sex, national origin, age, disability, protected veteran status or any other legally protected status.
EEO/AA Employer/Veterans/Disabled.
About Ball State University
Ball State University is located in Muncie, Indiana, on an attractive campus 45 miles northeast of Indianapolis. Approximately 22,000 graduate and undergraduate students enroll in one of eight academic colleges that offer 120 undergraduate programs. We offer more than 140 master's, doctoral, certificate, and specialist degrees, with many of them ranking among the best in the nation. Ball State aspires to be the model of the most student-centered and community-engaged of the 21st century public research universities, transforming entrepreneurial learners into impactful leaders – committed to improving the quality of life for all.
Department: Telecommunications:400060
Department Email or Phone Number
michaellee@bsu.edu
Posting Number: 202000662F
Number of Vacancies: 1
Desired Start Date: 08/20/2021
Posting Date: 12/07/2020
Applications Accepted Through Date: 01/12/2021
Open Until Filled: No
Information regarding transcripts
The option to upload transcripts is available. Original, official transcripts showing the highest related degree earned is required at the time of hire (even if obtained at BSU). Degree verification will be conducted.
Search Committee Chair Name and Contact Information
For inquiries regarding this vacancy, please contact Michael (Sang Yeob) Lee at michaellee@bsu.edu.

Ball State University is an equal opportunity, affirmative action employer and is strongly and actively committed to diversity within its community.
© Copyright 2020 Internet Employment Linkage, Inc.