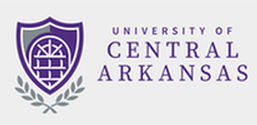 The Department of Management Information Systems at the University of Central Arkansas invites applications for two tenure-track positions in Management Information Systems beginning Fall 2021. The appointment is at the level of Assistant Professor.
Candidates should hold a Ph.D. in Management Information Systems (or a closely related field). ABDs will be considered provided the candidate is close to degree completion. Candidates must have expertise or evident potential in providing quality teaching. Potential or demonstrated ability to teach in both face-to-face and online formats is desirable. New faculty members would teach a variety of typical IS courses (there is flexibility). The greatest need is in the technical area, especially networking, but also programming and database technology. In addition, the department has a vibrant data analytics focus, with several statistics/quantitative courses. The department teaches multiple courses at the graduate level. Faculty must engage and maintain an active research program leading to peer-reviewed publications, mentor students, and provide service to the department, college, university and academic community.
The Department of Management Information Systems has 13 full-time faculty members which support 200 (and growing) students majoring in either MIS (BBA), Information Systems (BS), Cybersecurity Management (BS), Applied Data Analytics (BS-starting in Fall 2021), as well as two graduate programs: Graduate Certificate in Data Analytics and MS-Applied Data Analytics (starting in Fall 2021). The department also teaches in the MBA program. The department has vibrant relationships with many external employer stakeholders.
The College of Business occupies a relatively new 70,000 square foot state-of-the-art building which houses four academic departments: (1) Accounting; (2) Economics, Finance, Insurance and Risk Management; (3) Marketing and Management; and (4) Management Information Systems. The College offers fifteen undergraduate degree programs and four programs at the master's level (GC/MS in Data Analytics, MAcc, and MBA), with about 1,600 undergraduate majors and 170 graduate majors. The College is accredited by AACSB. UCA is comprised of five colleges and has an enrollment of approximately 11,000 students.
UCA is located in beautiful Conway, Arkansas, a progressive, rapidly growing community of over 65,000 just 30 miles from the state capital of Little Rock. Conway is home to UCA and two private colleges and was ranked as one of the top 25 places in the United States in "Where the jobs are" by CNNMoney. The city and surrounding area have a vibrant business community. Additionally, the public school system is ranked among the state's best. Conway is geographically positioned in the foothills of the Ozarks near the Arkansas River, with ample shopping and entertainment opportunities, both of a cultural and recreational nature. Start date for these positions is August 16, 2021. Applications must be submitted through our automated system (https://jobs.uca.edu/). Questions may be directed to: Dr. Jim Downey, Chair Department of Management Information Systems COB Building Room 305 University of Central Arkansas 201 S. Donaghey Conway, AR 72035 EMAIL: jdowney@uca.edu The University of Central Arkansas is an Equal Opportunity Employer.

The University of Central Arkansas is an affirmative action/equal opportunity institution dedicated to attracting and supporting a diverse student, faculty and staff population through enhanced multicultural learning environments and opportunities. In keeping with its nondiscrimination policy in employment, admissions and other functions and programs, the university considers employees and students on the basis of individual merit and will not discriminate against a person on the basis of gender, race or color, ethnicity, religion, spiritual beliefs, national origin, age, familial status, socioeconomic background, sexual orientation, disability, political beliefs, intellectual perspective, genetic information, military status, or other factors irrelevant to participation in its programs.
© Copyright 2020 Internet Employment Linkage, Inc.