Category:
Faculty – Business – Finance
Faculty – Liberal Arts – Economics

Posted:

12/03/2020 (Reposted Job: Initially posted on 06/25/2020)

Application Due:

Open Until Filled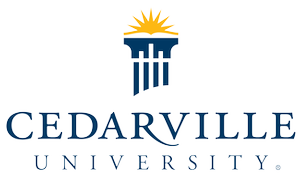 The Cedarville University School of Business Administration seeks faculty applicants for a tenure-track eligible faculty position in the area of Finance and Economics for the 2021-22 academic year. The Assistant/Associate Professor of Finance will teach undergraduate and graduate courses, providing support for the Master of Business Administration program. The position requires a normal 4/4 teaching load. Primary responsibilities include teaching Finance classes associated with the student-managed investment fund. Additional responsibilities may include teaching Economics courses as needed, in addition to core business classes. This position is subject to the University's verification of credentials along with other information required by law and Cedarville University policies, including the successful completion of a background check. Applications will be accepted until the position is filled. This position is conditional, pending budget approval.
Position Requirements:
Ph.D. in Economics or Finance or a D.B.A. in Finance preferred.
Candidates with a Ph.D. in Economics must also possess the Chartered Financial Analyst (CFA) designation. Candidates with a DBA in Finance must either possess the CFA designation or have extensive industry experience dealing with securities.
Candidates with a Master's degree in Finance, with extensive industry experience and the CFA designation, will be considered
Applicants must possess documented successful college/university-level teaching experience or demonstrate strong promise of teaching ability in requested fields of study
Practical and appropriate industry experience preferred
Strong interpersonal skills and the ability to work as a team member
Commitment to biblical integration in and out of the classroom
Qualified applicant must be a born-again Christian
Qualified applicant must agree with and be willing to abide by Cedarville University's Doctrinal Statement, Community Covenant, and General Work Place Standards.
Contact Information:
All official inquiries should be directed to Jennifer Cochran, SHRM-CP (jcochran@cedarville.edu), Director of Academic Human Resource Services. Specific questions related to the position should be directed to Dr. Jeff Haymond (jhaymond@cedarville.edu), Dean, School of Business Administration.

Contact:

Jennifer Cochran, SHRM-CP- Director of Academic Human Resource Services
Academic Human Resources
Cedarville University

Cedarville University is an Equal Opportunity Employer
© Copyright 2020 Internet Employment Linkage, Inc.