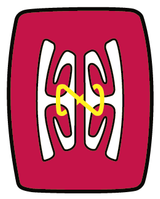 THE PAPUA NEW GUINEA UNIVERSITY OF TECHNOLOGY
The University
The Papua New Guinea University of Technology is located in the industrial city of Lae, the second largest city in Papua New Guinea. The city of Lae has an airport with flights to any location in PNG. The University is the only technological university in the Pacific. It has a main campus and three amalgamated colleges. The main campus has 14 academic departments including one in Open and Distance Learning (ODL). It offers undergraduate and graduate programs in engineering, natural and applied sciences, built environment, language and business. The university has an Information Technology Services department and a Library.
Applications are invited for the following position:
Department of Forestry
The Department is spread over Unitech's two campuses, with the Bulolo campus located 3 hours drive from main campus and surrounded by PNG's largest Araucaria and pine plantations and PNG's largest downstream processor of timber. The Department offers a 4- year B.S Forestry and 3-year Diploma Forestry.
Professor of Social and Community Forestry
Doctoral degrees in forestry or acceptably related disciplines from a recognized university is required. Successful candidates will have at least 15 documented papers published in listed, peer reviewed journals and at least 15 years of full time university teaching experience or equivalent industrial research experience. Evidence of having guided postgraduate students is required. Familiarity with teaching in distance mode and with using learning management systems such as Google Classroom or Moodle will be an added advantage.
The incumbent will be expected to develop a nationally recognized research and outreach program focused on social, community forestry and management, with an emphasis on the rural population in PNG and its management alternatives. Potential research areas would include, but are not limited to: do with looking at how different landowning people in PNG's understanding of social and community forestry.
The successful applicant will build upon our current strengths in the forestry department and will help strengthen existing collaborations with other departments and colleges at the University. The successful applicant will be assigned teaching at the undergraduate and postgraduate level, and is expected to contribute proactively to expanding the Department's international networking, in-house educational resources, overall strategic planning, and quality of teaching. We are keen to recruit candidates with expertise in experimental design and biostatistics (parametric, non-parametric), and forestry-related IT, including GIS.
Conditions of Service
Base Salary Range: Professor PGK91,201 – PGK111,468 per annum
Base IMA Range : PGK94,103 – PGK140,717 per annum
IMA = International Market Allowance
(Level of appointment depends upon qualification and experience)
Initial contract period is for three years. Benefits include a gratuity of 30% of salary in the first year, 35% in the second year and 40% in the third year (paid on a fortnightly basis), support for approved research, appointment and repatriation fares for yourself and dependents, book & equipment allowance of PGK750.00 per annum, settling-in/out allowance of PGK1,700.00 for single & PGK3,600.00 for accompanied plus PGK200.00 for each of two authorized dependent children (under 19 years) on appointment and repatriation, six weeks paid leave per year, recreation leave fares for yourself, spouse & two authorized dependents after 18 months of service and education fares and assistance towards school fees for authorized dependents are available.
Staff members are also permitted to earn from consultancy up to 50% of earnings annually. Consultancy projects need to be approved by the respective Head of Department and the Vice Chancellor's office. Furnished accommodation is provided on campus. All earnings in PNG attract income tax, the tax rates are progressive and the maximum rate is 40%.
Application Procedure:
Suitable candidates are invited to send detailed application with curriculum vitae, publication list, summary of her/his educational activity, research interest, and certified copies of qualifications. They should provide names and addresses, including email addresses, fax/phone numbers of three (3) referees, at least one of whom should be a past/present employer or supervisor. Applicants should also give an indication of their earliest availability to take up the appointment.
Applications must be sent by email to recruitment@pnguot.ac.pg by 18th of December, 2020.
This advertisement and further information on these positions can be found at: www.unitech.ac.pg.
For enquiries on the position or Application Procedure please contact the Recruitment Team on email: recruitment@pnguot.ac.pg, or telephone: +675 473 4257.

VISION
The Papua New Guinea University of Technology will be the leading innovative, entrepreneurial, and student-centered University, contributing to a knowledge based society in PNG and the South Pacific.
© Copyright 2020 Internet Employment Linkage, Inc.