Category:
Faculty – Engineering – Electrical
Faculty – Science – Physics

Notes:
included in Diversity and Inclusion Email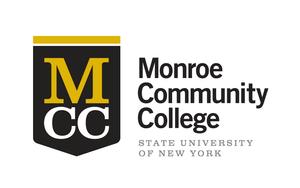 Job Description:
Function of Position:
Tenure-track faculty teach classes, develop new educational materials, assist with curriculum review and assessment, perform professional duties and participate in departmental and institutional functions, including department meetings and committee work. Tenure-track faculty report to the chairperson of the Engineering Science and Physics Department. Academic departments are led by a peer who serves as a department chair for a three-year term. All tenure-track faculty are in the pool from which the chair is appointed. Faculty are responsible for preparing and teaching courses in the department and may be assigned at the Brighton and/or Down Town Campus (or other, as appropriate). The successful candidate will bring expertise in Physics and Engineering (Education), and be able to demonstrate a commitment to diversity, equity and inclusion at MCC. 
Primary Duties & Responsibilities:
Demonstrates and maintains current subject knowledge.
Teaches courses and evaluates student performance as per guidelines set by the department and Monroe Community College.
Teaches multiple courses/sections each term.
Prepares lesson plans and creates instructional materials and activities for student engagement.
Prepares Course Information Sheet/Syllabus/Outlines in accordance with department and College guidelines.
Establishes and maintains an engaging and supportive classroom environment.
Maintains student attendance records, grades, and other records according to department and College guidelines and submits them in a timely manner.
Maintains office hours according to contractual guidelines in order to support student learning.
Advises students concerning academic, career, and related issues according to contractual guidelines.
Assists department with student recruitment, enrollment and placement.
Assists department with student retention and completion initiatives.
Assists with development, review and revision of department curriculum, including assessment of student learning and program review.
Develops innovative teaching pedagogy to facilitate learning.
Incorporates project based learning and high impact teaching practices into course design.
Attends department meetings as a contributing member.
Contributes to the College through Division, department and College committees.
Actively engages in pedagogical and academic discipline professional development.
Assists department in faculty recruitment and peer evaluation.
Assists in the development of grant proposals and implementation of grant projects.
Ability to work independently and in a team setting, demonstration of excellent time management skills, and the ability to prioritize workflow and multi-task.
Advise students engaged in co-curricular activities.
Performs other duties and responsibilities assigned by the department chair, and may be assigned courses at any MCC campus or extension site location. 
MCC Expectations: 
Responsible for adhering to the College Code of Conduct
Responsible for contributing to and maintaining an inclusive and collaborative College environment that is committed to diversity, equity and inclusion.
Responsible for maintaining technological competencies utilized by the College
Commitment to the philosophy of a comprehensive community college
Commitment to professional growth.
Requirements:
REQUIRED:
Earned master's degree in engineering or physics from a regionally accredited higher education institution
Ability to teach courses within the department
Commitment to supporting an inclusive and equitable environment on campus
Evidence of respect for and understanding of people with diverse backgrounds, abilities, and needs
Evidence of commitment to the philosophy of a comprehensive community college
Evidence of proficiency with technology
Commitment to continued professional growth
Evidence of effective communication (interpersonal, speaking, and writing) skills
PREFERRED:
Earned master's degree in electrical engineering from a regionally accredited higher education institution
Earned Ph.D. in an engineering field from an accredited institution
Teaching experience in engineering or physics
Ability to effectively use engineering software such as SolidWorks, Matlab, Labview, and PSpice
Experience in developing and/or modifying teaching materials or laboratory manuals
Experience implementing effective teaching strategies
Experience implementing project-based teaching strategies
Experience working with or recruiting underrepresented students into STEM fields

Contact:

Human Resources
Monroe Community College

Monroe Community College is a unit of the State University of New York. It is the policy of the University and of this College not to discriminate on the basis of sex, race, color, religion, national origin, disability, age, marital status or sexual orientation in admissions, employment, the treatment of students and employees in any educational program or activity.
© Copyright 2020 Internet Employment Linkage, Inc.