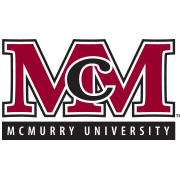 Position Type: Faculty
Job Description
This full time faculty member is responsible for instructing undergraduate online courses in Cybersecurity and Computer Science, maintaining an active program of scholarly achievement and professional accomplishment, providing department and university service, and engaging in professional development.
Essential Duties Summary
Teaches courses equivalent to 12 contact hours per semester in accordance with relevant academic policies.
Provides service through committee work, academic advising, and other duties as assigned (e.g., curriculum development, outcomes assessment, recruitment, retention, program review, etc.)
Maintains an active program of scholarly achievement and professional accomplishment.
Engages in continued professional development.
Provides feedback and grades to students in a timely fashion.
Participates in department and faculty-wide meetings.
Attends Faculty Development Activities and Events as required by the VPAAs office
Attends Fall Convocation and University Commencement Exercises
Other duties and responsibilities as assigned by the department head or dean.
Required Qualifications
A minimum of 1-yr full-time collegiate-level teaching experience in cybersecurity is required.
A minimum of an earned Masters degree in a Computer Science related field is required.
Knowledge of operating systems, information security, networks, vulnerability and threat analysis, computer architecture, systems admin with Linux, and programming fundamentals is required.
Preference will be given to applicants who have documented experience with developing and teaching online courses.
Must be willing to support the mission, vision and core values of McMurry University.
DISCLAIMER:
This is not an all-inclusive list. There may be additional duties required from time to time to ensure the delivery of services from the department or the University in general. The above statements are intended to describe the general nature and level of work required of this position. It is not meant to be an exhaustive list of all responsibilities, duties and skills required.
Minimum Required Education
Master's degree
Preferred Qualifications
Applicants with relevant industry experience are preferred.
EEO Statement
McMurry University is committed to equal opportunity in employment and education and does not discriminate on the basis of race, color, gender, national origin, age, veteran's status, or against qualified disabled persons in employment or the provision of services, in accordance with applicable federal, state and local laws.
Posting Number: AS546P
Desired Start Date: 01/01/2021
Posting Open Date: 11/24/2020
Open Until Filled: Yes
Special Instructions to Applicants
The following documents will be required for a complete application:
Cover Letter
CV
Unofficial transcripts
Names of professional references and contact information for at least 3 individuals
(Unofficial transcripts and contact information for professional references will need to be uploaded as one document.)

McMurry University is an Equal Employment Opportunity Employer.
© Copyright 2020 Internet Employment Linkage, Inc.