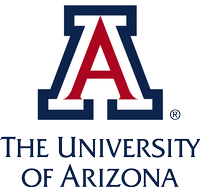 Posting Number: req3183
Department: Materials Science & Engr
Location: Main Campus
Address: Tucson, AZ USA
Position Highlights
The University of Arizona Department of Materials Science and Engineering (MSE) invites applications for part-time, non-tenure- eligible, adjunct instructor position to begin in January 2021. This position is available for spring semester; the FTE level will fluctuate based on department need and course enrollment. Specific courses in undergraduate instruction to be taught include 1) Transport Phenomena and Kinetics in Materials Processing (MSE 415). This undergraduate course covers principles of heat transfer, diffusion, mass transfer and kinetics, as applied to materials processing. Successful candidates will be required to provide credentials such as diplomas and/or transcripts.
The University of Arizona has been recognized for our innovative work-life programs. For more information about working at the University of Arizona and relocations services, please click here.
As a cost-saving measure related to the impact of COVID-19, Furlough and Furlough-Based Salary Programs have been approved by the Arizona Board of Regents. All new hires subject to the programs will be notified in accordance with adopted Furlough and Furlough-Based Salary Programs guidelines and will be required to comply with all measures. To learn more about the programs and whether this position is affected, please visit hr.arizona.edu/FY-2020-2021-Furlough-Program.
Duties & Responsibilities
Teach undergraduate students in MSE 415 – Transport Phenomena and Kinetics in Materials Processing.
Plan and create weekly lectures, in class discussions and assignments.
Assign homework, hold office hours, and administer exams. 
Grade assignments, quizzes and exams.
Organize course material in the D2L online management system.
Other duties may be assigned by Department Head.
Minimum Qualifications
MS degree in materials science and engineering or related discipline, AND five years of work and/or teaching experience in the discipline.
Preferred Qualifications
The successful candidate should have a strong commitment to teaching at the University of Arizona and to student engagement.
Tenure Information
Adjunct (NTE)
FLSA: Exempt
Full Time/Part Time: Part Time
Number of Hours Worked per Week: 10
Job FTE: .25
Work Calendar: Academic
Job Category: Faculty
Benefits Eligible: No Benefits
Rate of Pay: $7,500
Compensation Type: Per Course
Type of criminal background check required: Name-based criminal background check (non-security sensitive)
Number of Vacancies: 1
Expected End Date: 5/23/2021
Contact Information for Candidates
Pierre Deymier
Department Head
deymier@arizona.edu
Open Until Filled: Yes
Documents Needed to Apply: Resume and Cover Letter
Diversity Statement
At the University of Arizona, we value our inclusive climate because we know that diversity in experiences and perspectives is vital to advancing innovation, critical thinking, solving complex problems, and creating an inclusive academic community. As an Hispanic-serving institution, we translate these values into action by seeking individuals who have experience and expertise working with diverse students, colleagues, and constituencies. Because we seek a workforce with a wide range of perspectives and experiences, we provide equal employment opportunities to applicants and employees without regard to race, color, religion, sex, national origin, age, disability, veteran status, sexual orientation, gender identity, or genetic information. As an Employer of National Service, we also welcome alumni of AmeriCorps, Peace Corps, and other national service programs and others who will help us advance our Inclusive Excellence initiative aimed at creating a university that values student, staff and faculty engagement in addressing issues of diversity and inclusiveness.

The University of Arizona is a committed Equal Opportunity/Affirmative Action Institution. Women, minorities, veterans and individuals with disabilities are encouraged to apply.
© Copyright 2020 Internet Employment Linkage, Inc.