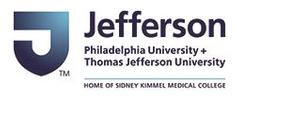 STATUS: Full-time, 10-12 month position
POSITION DESCRIPTION: The Law and Society and Communication Programs at Thomas Jefferson University seek to jointly hire a full-time faculty member at the Assistant Professor level with expertise in media law and policy, who has familiarity with professional practice in either the media or legal areas. The position requires teaching courses in both programs, developing new courses in both programs that enhance the offerings in each in areas of media law and policy, and scholarship and/or community engagement with the interpretation and creation of media law and policy. The position also requires a full service engagement within the College of Humanities and Sciences and within Thomas Jefferson University.
APPLICATION PROCEDURES: Candidates should submit a letter of interest describing their educational background and professional experience as they apply to the requirements and duties of the position; a curriculum vitae; statements of research/practice and teaching interests; and representative publications. Applicants should also arrange to have three letters of recommendation uploaded electronically. Questions about this position should be addressed to Dean Barbara Kimmelman, Ph.D., at barbara.kimmelman@jefferson.edu. Applications will be accepted through January 10, 2021.
QUALIFICATIONS: Mastery of media law and policy, public advocacy and policy creation and dissemination. The applicant must be collaborative and open to creating synergies within both programs. Ability to teach media skills (writing/audio/visuals) preferred. Experience teaching at a University level in law, media, communication and public policy is desirable, and professional experience in media law, media policy, and public advocacy and policy development is equally desirable.
EDUCATION REQUIRED: Minimum of Master's degree in communication, media studies, legal studies, media law, or related areas. A J.D., or Ph.D. in communication, the social sciences, public policy, or related fields, combined with suitable professional experience and/or relevant master's degree, is equally acceptable.
Jefferson Health delivers state of the art healthcare services to patients throughout the Delaware Valley and southern New Jersey. Jefferson (Philadelphia University + Thomas Jefferson University) provides more than 8,400 students from nearly 40 states and 40 countries with 21st century professional education. Combined, we have over 30,000 employees.
Jefferson Health, with 14 hospitals (seven are Magnet designated by the ANCC for nursing excellence) and 40+ outpatient and urgent care locations, offers a broad range of primary and complex, highly specialized care that touches the lives of more than four million patients annually. U.S. News & World Report has ranked Thomas Jefferson University Hospital among the nation's best in eight specialties. Jefferson Health also includes the NCI designated Sidney Kimmel Cancer Center; it is one of only 70 such centers in the nation.
Thomas Jefferson University has ten colleges and three schools that offer more than 160 undergraduate and graduate programs. Our University is dedicated to inter-professional and transdisciplinary approaches to learning that offer a vibrant and expandable platform for professional education. Through this unique model, we are preparing our students for current and yet to be imagined careers.

As an employer, Jefferson maintains a commitment to provide equal access to employment. Jefferson values diversity and encourages applications from women, members of minority groups, LGBTQ individuals, disabled individuals, and veterans.
© Copyright 2020 Internet Employment Linkage, Inc.