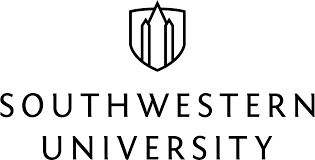 The Department of Mathematics and Computer Science at Southwestern University invites applications for a tenure-track Assistant Professor position beginning August 2021. Candidates must possess a Ph.D. in Computer Science or a related field (with at least 18 graduate credit hours in Computer Science). ABD candidates will be considered but the degree must be completed by August 16, 2021. We welcome applications from all areas of computer science. Candidates are encouraged to demonstrate their experience or interest in collaborating with existing programs on campus (e.g. Business, Biology, Environmental Studies/GIS, Math, Psychology).
In line with Southwestern University's commitment to diversity, the department is especially interested in attracting candidates from underrepresented groups and/or those with demonstrated commitment to enhancing diversity, equity, and inclusion in STEM.
Successful applicants will demonstrate a commitment to pursuing excellence in teaching a broad range of computer science courses and a willingness to foster undergraduate research. At Southwestern, teaching is an important criterion for faculty evaluation. The typical teaching commitment is 3-2 (totaling five courses per academic year), with a schedule including a combination of introductory programming courses for majors or non-majors, core courses from the CS major, and mid-level electives relevant to the faculty member's research interests. Faculty are also expected to maintain a research program that results in peer-reviewed professional achievement, participate actively in university service, participate conscientiously in academic advising and retention initiatives, and exhibit a dedication to equity and inclusiveness.
Southwestern University is a selective, undergraduate private institution committed to a broad-based liberal arts, sciences, and fine arts education. Southwestern currently enrolls approximately 1,500 students and maintains a student to faculty ratio of 12 to 1. In addition to a number of other national organizations, Southwestern University is a member of two consortia of liberal arts colleges, the Associated Colleges of the South and the Annapolis Group. Located in Georgetown, Texas, 28 miles north of downtown Austin, Southwestern is committed to fostering a diverse educational environment and encourages applications from members of groups traditionally under-represented in academia. For information concerning the University, visit our Web site at www.southwestern.edu.
To apply: Applicants should submit through Interfolio a cover letter, a curriculum vitae, brief statement of teaching philosophy, a research statement including how undergraduates can be involved in your research, and three letters of reference. At least two of the reference letters should address teaching aptitude. Email and paper applications will not be accepted. Apply at apply.interfolio.com/80772. Review of applications will begin January 4th, 2021, continuing until the position is filled. The entirety of the interview process will be conducted virtually.
All offers of employment are contingent on successful completion of the University's Background Check Policy process. Southwestern University is an Equal Opportunity Employer. EOE/M/F

Southwestern University is committed to the principle of equal opportunity for all persons without regard to sex, race, religion, age, disability, national or ethnic origin, sexual orientation, gender identity/transgender status or any other impermissible factor. Southwestern University is also committed to compliance with Title IX of the Education Amendments of 1972, which prohibits sex discrimination in federally funded education programs and activities, including sexual misconduct. The Southwestern University Title IX Coordinator is Elma Benavides who can be reached at benavide@southwestern.edu or by phone, 512-863-1441. Southwestern University is also committed to taking affirmative steps to see that such opportunities are made available for personnel in employment, promotion, transfer, recruitment, rates of pay and other forms of compensation, and selection for training.
© Copyright 2020 Internet Employment Linkage, Inc.