Category:

Faculty – Engineering – Chemical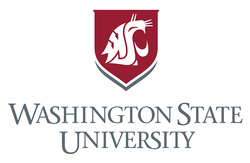 Director and Professor
Employee Type: Faculty
Position Number: 41674
Work Location: Pullman
Summary of Duties:
Direct the VSCEB School to a higher level of excellence in research, education, and service.
Develop and implement a vision for the school and direct the progress toward achieving them.
Direct the School's budgetary and planning process in consultation with the Dean.
Provide leadership and facilitation to faculty, staff, and students.
Communicate school vision and programs to constituents including academia, government agencies, industry, and alumni.
Philanthropic engagement.
Required Qualifications:
Candidates must have an earned doctorate in Chemical Engineering Bioengineering/Biomedical Engineering or a closely related field.
Successful candidates will have an outstanding record of excellence in research and teaching commensurate with appointment as a tenured full professor with demonstrated visionary leadership credentials and strong commitment to diversity and service to their organization.
Posting Open Date: 11/06/2020
Posting Close Date:
Open Until Filled: Yes
To apply, visit https://wsujobs.com/postings/53999
Washington State University is an Equal Opportunity/Affirmative Action Educator and Employer.
jeid-2b3fb362f12fc64bb6271565cdcdb623

Contact:

Washington State University
© Copyright 2020 Internet Employment Linkage, Inc.