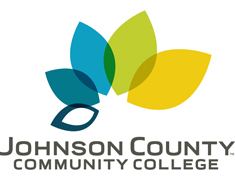 Department: Academic Affairs
Position Type: Adjunct Faculty
Number of openings: 3
Job Summary
Johnson County Community College is looking for a diverse group of applicants to increase its adjunct pool in the Legal Studies Department.
JCCC educates a large, diverse student body. Many of our 18,000 students are non-traditional, military veterans, immigrants, international, and first-generation college students. African-American, Asian-American, and Hispanic student populations are also growing. JCCC is committed to increasing the diversity of our college community.
The Legal Studies Department consists of two programs: the ABA-approved Paralegal program and the Business Law program. All faculty in Business Law have Juris Doctor degrees. Full-time faculty in the Paralegal Program all have Juris Doctor degrees, and adjunct faculty are practicing paralegals or attorneys.
Faculty in the Legal Studies adjunct pool teach the equivalent of 0-9 credit hours per semester in Business Law, the ABA-approved Paralegal Program, or both. Adjunct faculty may teach both online and on-campus classes, but ability to teach on the JCCC campus is required. Instruction should be engaging, motivating, and effective. Effective teaching requires, at a minimum:
content expertise;
sound instructional methods drawn from the scholarship of teaching and learning;
successful communication, including timely and substantive feedback; and
meeting institutional expectations related to class meetings, availability to students, attendance gathering, syllabi preparation and distribution, grading and maintenance of grade records, confidentiality of records, timely responses to requests for information, and other expectations of the College.
Service as an active member of the College community requires, at a minimum:
Fulfilling all requirements as stated in College policies and procedures including mandatory training;
Attending and participating in required meetings and exercising stewardship in the use of college facilities and materials; and
Submitting information or materials related to assigned duties as requested by college administrators or peers in a timely manner.
Required Qualifications
Ability to teach on JCCC's campus in Overland Park, Kansas
Ability to effectively teach the law and practical application of the law, demonstrated by a minimum of one year of experience teaching in a community college, college, or university setting
Ability to communicate, analyze text and data, and communicate effectively, demonstrated by a work history and recommendations documenting those skills
Ability to use technology effectively in work and classroom settings, demonstrated by work and educational history
Ability to manage or function as a paralegal, demonstrated by a minimum of two years of experience working as an attorney with paralegals, or working as a paralegal (required for those teaching in the Paralegal program)
Juris Doctor degree for attorney candidates
Bachelor's degree with either a Paralegal Certificate or an Associate of Arts Paralegal Degree for paralegal candidates
Minimum of two years of experience working as an attorney supervising one or more paralegals or two years of experience working as a paralegal
Minimum of one year of experience teaching in a community college, college, or university setting
Preferred Qualifications
Excellent technology skills demonstrated by experience in the use of educational online learning management systems or law-related technology and software
Minimum of three years of college-level experience teaching law, paralegal, or business law classes
Currently admitted to the practice of law in Kansas
Teaching experience in a community college setting
Teaching experience in a paralegal program
Experience in the use of educational online learning management systems or law-related technology and software
Required application documents
Resume, cover letter, unofficial transcripts, two letters of recommendation
Letters of recommendation may be emailed to jcccjobs@jccc.edu
Hours per Week: varies
Work Hours/Days: Varies depending on department need
Salary Grade Level: AJCR
Salary: Competitive rate of pay
Location: Overland Park Main Campus
Disclosures
Every employee of the college is expected to treat all members of the college community with dignity and respect demonstrating professional, courteous and respectful behavior and engage in constructive conflict resolution, when needed.
In accordance with the college policy, finalists for this position will be subject to criminal background investigations. Individual hiring departments at JCCC may elect to administer pre-employment tests, which are relevant to essential job functions as part of the applicant selection/hiring process. Many departments require those selected for hire to submit a certified transcript for all degrees obtained. For full consideration, applicants are encouraged to apply prior to the review date listed in posting.
Johnson County Community College welcomes the application of any qualified candidate and does not discriminate on the basis of race, color, age, sex, religion, marital status, national origin, disability, veteran's status, sexual orientation, gender identity, genetic information or other factors which cannot be lawfully considered, to the extent specified by applicable federal and state laws.
If you are an applicant requesting assistance or a reasonable accommodation in the application process, please contact the Office of Human Resources at 913-469-3877, or email Hr@jccc.edu.
For a summary of all disclosures (Background check, Clery Act, ADA, EOE, etc.) refer to the links on our Career page.
© Copyright 2020 Internet Employment Linkage, Inc.