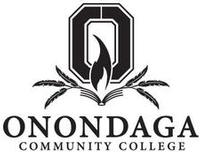 Onondaga Community College is Central New York's partner in education for success. Located in Syracuse, NY, the College is sponsored by the County of Onondaga and is one of thirty community colleges in the State University of New York (SUNY) System. We offer two-year degree programs that support transfer to four-year colleges or direct career entry in the region. We also offer certificate programs that generally can be completed in one year. Onondaga Community College is a diverse learning community where collaboration and creativity are valued. We are committed to serving the educational and economic development needs of the region and proudly boast more than 40,000 alumni.
Job Description:
The Applied Engineering Technology Department at Onondaga Community College is accepting applications for skilled Adjunct Faculty to teach Electrical Technology courses.
There is an anticipated need for Adjunct Faculty with the expertise to teach the following classes:
Circuits 1 (ELT-141)
Circuits 1 Labs (ELT-141L)
Circuits 2 (ELT-142)
Circuits 2 Labs (ELT-142L)
Digital Electronics (CMT-171)
Digital Electronics Labs (CMT-171L)
Automotive Electrical Systems (ATC-115)
Other potential courses include:
Home Technology Integration (ELT-221)
Introduction to Alternative Residential Energy Systems (ELT-222)
Candidates should demonstrate the ability to:
Prepare and present lectures in Electrical Technology courses or technical presentations;
Prepare and present hands-on learning activities that reflect course learning outcomes;
Collaborate with other faculty;
Timely respond to student inquiries outside of class (e.g. email or voicemail);
Prepare written materials and timely grade student assignments and exams;
Use appropriate technology to enhance learning;
Work with diverse student populations, especially students traditionally underrepresented in higher education.
Requirements:
Candidates with various combinations of earned degrees (master's, bachelor's, associate), licenses, certifications, and experience in Electrical Engineering Technology, Electrical Engineering or related fields will be considered for Adjunct Faculty positions.
Preferred Qualifications:
Experience teaching college level courses to high school students is a plus.
Knowledge, Skills and Abilities:
Demonstrated commitment to teaching, flexibility in instructional delivery, active professional development/life-long learning, and a commitment to working closely with undergraduate students in small-class settings in a dynamic and diverse college environment;
Proficiency in Microsoft Office: (Word, Excel, and PowerPoint);
Practical hands-on, design, or technology management experience in the application of electrical technology;
Proficiency in oral and written communications with the ability to generate high-quality classroom materials;
Ability to present fundamental elements of a complex topic with clarity and enthusiasm.
Application Instructions:
Submit resume, cover letter, unofficial transcripts (official transcripts required at time of hire), contacts for three professional references, and availability for day, evening, weekend course assignments at time of application.

A committed and diverse workforce is our most important resource. We invite applications from women, minorities, individuals with disabilities, protected veterans and others who would enrich our diversity. OCC is an Affirmative Action/Equal Opportunity employer.
© Copyright 2020 Internet Employment Linkage, Inc.