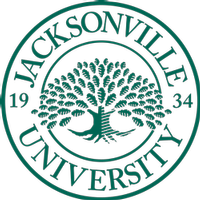 Associate Professor of Engineering, non-tenure track, beginning August 2021
Candidates must have a Ph.D. in electrical engineering with a background in both systems design and product development in communication engineering applications. Applicant must have at least 5 years of demonstrated excellence in teaching in an engineering program as well as extensive industry experience and/or collaboration with industry/governmental agency. The successful candidate will be expected to teach undergraduate courses in engineering. Candidates with previous leadership experience in industry and patent development will be given preference. Research involving undergraduates, engaged learning experiences with industry and /or public institutions, and pursuit of external funding are strongly encouraged. The successful candidate will have outstanding written and oral communication skills. Other ranks may be considered depending upon the experience and qualifications of the candidate. This position is nontenured.
Jacksonville University is an independent comprehensive liberal arts institution with an undergraduate enrollment of 2500. Applicants should send curriculum vitae, transcripts, three letters of recommendation, teaching and research statements, and a Faculty Employment Application, which is available at https://www.ju.edu/humanresources/docs/faculty-application.pdf. Materials may be submitted to eesearch@ju.edu . For full consideration, please submit all materials by December 1. Jacksonville University supports the principle of diversity and encourages applications from individuals with diverse backgrounds and experiences, and is an equal opportunity employer and does not discriminate on the basis of race, color, religion, sex, national origin, age, marital status, veteran status or disability. Jacksonville University sits on a 284-acre tree-lined campus on the St. Johns River. The Northeast Florida area is a vibrant economic area that includes leading industries in healthcare, finance and technology. More information on the Jacksonville area is available here https://www.visitjacksonville.com/

Jacksonville University actively seeks application from individuals with diverse backgrounds and experiences. We believe that diversity enriches the workplace and the academic experience. EOE
© Copyright 2020 Internet Employment Linkage, Inc.