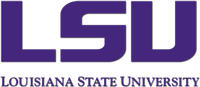 The Louisiana State University Bert S. Turner Department of Construction Management seeks applicants for a tenure-track position. The selected candidate will be provided with the opportunity to perform research in one of the following areas (in priority order): facilities management, industrial manufacturing facilities, power plants, digital infrastructure, robotics, intelligent systems, decision support systems, information gathering/processes or transportation. The successful candidate is responsible for supporting/advancing teaching (campus and online) and research, and participating in service activities pertaining to the mission of the Division and advancement of the profession. Campus interviews will be conducted in Baton Rouge, LA prior to an offer being extended. 
Job responsibilities include teaching as related to construction management, may include campus/online undergraduate or graduate classes, participating in service activities pertaining to the mission of the Division and advancement of the profession and research.
Minimum Qualifications: Ph.D in Construction Management, Engineering, or related discipline. Completion of degree required prior to employment start date (ABDs). The successful candidate needs to have a proven record of teaching, published research and demonstrated the ability to attract external funding. 
Preferred Qualifications: Preference will be given to those with 3+ years U.S. construction experience. Familiarity with on-line instruction is highly preferred. Candidates with construction management, construction engineering, computer science, industrial engineering, mechanical engineering, or civil engineering academic experience are strongly encouraged to apply.
Special Instructions: 
Applications will be accepted until the position is filled. Required application materials include a CV and professional references with contact information. A copy of your transcript(s) may be attached to your application (if available); however, original transcripts are required prior to hire.
Apply for this position via the LSU Career Site.
Background Check – An offer of employment is contingent on a satisfactory pre-employment background check.
Benefits – LSU offers outstanding benefits to eligible employees and their dependents including health, life, dental, and vision insurance; flexible spending accounts; retirement options; various leave options; paid holidays; wellness benefits; tuition exemption for qualified positions; training and development opportunities; employee discounts; and more!
Questions or concerns can be directed to the LSU Human Resources Management Office at 225-578-8200 or emailed HR@lsu.edu 

LSU is committed to diversity and is an equal opportunity / equal access employer.
© Copyright 2020 Internet Employment Linkage, Inc.