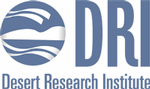 The Desert Research Institute has multiple Postdoctoral Fellow positions available in the Center for Genomic Medicine in the disciplines of cancer biology and / or cancer genetics in the lab of Dr. Riccardo Panella or within the broader Center for Genomic Medicine at DRI.
The successful applicants will study the effects of genetic variability with emphasis on cancer and metabolic disease; the postdoctoral fellow will have access to a comprehensive genetic and expression dataset on a cohort of the Healthy Nevada Project (HNP). The focus of the work will be to study the molecular genetics, including both coding and non-coding elements, and the molecular mechanisms underlying the pathogenesis and the resistance to therapy of metabolic disorders, leukemia, and solid tumors as well as modeling these diseases in mouse models. Postdoctoral Fellows will have access to a broad data warehouse of epidemiologic, genetic, molecular, clinical and EMR data, and will have the opportunity to work with an interdisciplinary team of scientists, clinicians, and data scientists to investigate the causes and outcomes of cancer as they relate to the environmental and genetic determinants of health. The positions are located in Reno, NV and have flexible start dates.
Required Qualifications
M.D. or Ph.D. in oncology, molecular biology, biochemistry, computer science, or a related field from an accredited institution.
Ability to work independently to fulfill project goals and meet project deadlines.
Evidence of the ability to participate in and coordinate collaborative research.
Experience writing articles for peer reviewed publications.
Excellent verbal and written communication skills.
Preferred Qualifications
Expertise in cancer molecular genetics.
Experience with mouse modeling of cancer.
Knowledge of non-coding RNA biology.
Use of CRISPR technology.
Expertise in library preparation.
Conditions of Employment
The successful applicant will work with genetically engineered mouse models.
Employment is contingent upon successful completion of a background check.
Compensation/Benefits
Salaries are competitive and commensurate with qualifications, with continued appointment after the first year (assessed annually for up to a maximum of two years) being dependent upon performance and availability of funding. The successful candidate will be expected to participate in program development and reporting. Given satisfactory performance, and proven ability to generate research funding, this position has the potential to evolve into a regular research faculty position.
This position is eligible for DRI's Postdoc benefits package and potential relocation assistance; see the Postdoctoral benefits summary for an overview: https://www.dri.edu/wp-content/uploads/Post-Doc-Benefits-Summary-FY21.pdf
Organizational Summary
Since 1959, DRI has been at the forefront of understanding Earth's complex environmental systems, promoting the preservation of diverse ecosystems, advancing responsible natural resource management, and improving human health and welfare throughout Nevada and around the world. Research at DRI calls upon the expertise and methods of multiple scientific disciplines.
At DRI, more than 400 highly skilled scientists, engineers, technicians, and students are collaboratively focused on answering critical questions about global climate change, water quality and availability, air quality, the sustainability of desert lands, life in extreme environments, and more. DRI's research personnel are untenured, entrepreneurial, and responsible for their own salaries from individual and collaborative external grants and contracts. This blend of academic rigor and private-sector pragmatism has earned DRI a reputation for delivering rapid, high-quality environmental science in a business-like fashion.
Required Attachments
Please upload the following documents in the specified section of the Workday application:
A cover letter detailing your research experience, career goals, and project interests.
A current curriculum vitae.
Contact information for three professional/work-related references, to be contacted at the appropriate phase of the recruitment process based on applicant permission.
Qualified individuals who meet all qualifications and requirements are encouraged to apply immediately and provide all required attachments to receive full consideration. Recruitment will close without notice when a sufficient number of applications are received, or a hiring decision has been made.
Further information on DRI and the Division of Hydrologic Sciences can be obtained at http://www.dri.edu and http://www.dri.edu/dhs. For questions regarding this position or assistance with your application, please call the DRI recruiting office at 775-673-7319.

The Desert Research Institute is an Equal Employment Opportunity/Affirmative Action employer, and employs only U.S. citizens and persons lawfully authorized to work in the United States.
© Copyright 2020 Internet Employment Linkage, Inc.