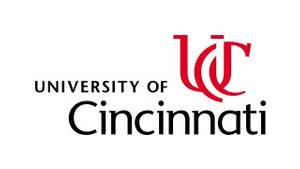 Internal applicants must apply internally via SuccessFactors > http://bit.ly/UCEMPL
Post Doc Fellow
Department of Chemical and Environmental Engineering
University of Cincinnati
The Wu lab at the Department of Chemical and Environmental Engineering at the University of Cincinnati is seeking a well-qualified Postdoctoral Researcher to support a DOE-sponsored research project focused in the areas of electrocatalysis, electrochemical reaction engineering and process, and electrochemical system design.
The successful candidate will possess excellent experimental and analytical skills as well as strong oral and written communication abilities. Additionally, the successful candidate has demonstrated the ability to work collaboratively with team members of diverse research backgrounds, skills, and perspectives.
Minimum Qualifications
1. Ph.D. in Chemical Engineering, Chemistry or related discipline
2. Strong research history in a field or fields related to the aforementioned research areas
3. Demonstrated practical written and oral communication skills as evidenced through application materials
4. Demonstrated work history as a member of a research team as evidenced through application materials
5. Independent work capability with minimal supervision and direction
6. Ability to train new graduate students with necessary experimental skills
Preferred Qualifications: Substantial research experience and independent development of innovative ideas related to electro-/thermo-catalysis of C1 molecules and biomass upgrading.
Additional Candidate Instruction: A complete application consists of the online application, cover letter, and resume. Three professional references can be provided later per requested. Candidates will be evaluated on (i) the candidate's research experience, as evidenced by a resume and cover letter, (ii) prior research publications and/or patent applications, (iii) references.
Application Review will begin 10/15/2020 and will be ongoing until a pool of qualified applicants have been identified. To ensure priority consideration, apply before the review date.
Anticipated Start Date: 12/01/2020 to 01/01/2021
The University of Cincinnati, as a multi-national and culturally diverse university, is committed to providing an inclusive, equitable and diverse place of learning and employment. As part of a complete job application you will be asked to include a Contribution to Diversity and Inclusion statement.
As a UC employee, and an employee of an Ohio public institution, if hired you will not contribute to the federal Social Security system, other than contributions to Medicare. Instead, UC employees have the option to contribute to a state retirement plan (OPERS, STRS) or an alternative retirement plan (ARP).
The University of Cincinnati is an Affirmative Action / Equal Opportunity Employer / Minority / Female / Disability / Veteran.
REQ: 54407
SF:OMJ SF:RM SF:INS SF:LJN SF:INS

The University of Cincinnati is an affirmative action/equal opportunity employer. UC is a smoke-free environment.
© Copyright 2020 Internet Employment Linkage, Inc.