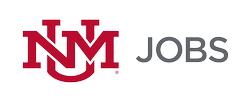 Requisition ID: req13935
Working Title: Information Security Manager
Position Grade: 14
Position Summary
The University of New Mexico's Project ECHO has an amazing opportunity for an Information Security Officer (ISO) to join our ECHO Digital team and help us safeguard innovative technology solutions used by our growing movement of 400 partners in 40 countries. Project ECHO exists to democratize life-saving medical knowledge-linking experts at centralized institutions with regional, local, and community-based workforces. We are experiencing an exponential growth and aim to touch the lives of 1 billion people by 2025. 
The ISO will be responsible for safeguarding our ECHO Digital platform and critical data with immediate focus on helping Project ECHO support the COVID-19 pandemic response in 15,000 nursing homes. You will focus on development of plans and maintenance of information security and privacy, identity and access management, disaster recovery, and information risk management.
As a successful Information Security Officer, you will work directly with the ECHO Digital engineering and data teams, federal agencies as well as the UNM HSC CIO security team to:
Lead the process of developing, maintaining and updating a comprehensive Information Security Plan for ECHO Digital and iECHO in accordance with industry best practices and HSC InfoSec policies
Work closely with US federal government security officials to ensure compliance with security regulations such as FISMA, FedRAMP and others
Ensure appropriate administrative, physical and technical safeguards are in place to protect Project ECHO's information assets from internal and external threats
Identify, introduce, and implement appropriate procedures, including checks and balances, to test these safeguards on a regular basis
Design and maintain user identity and access management for our software applications
Monitor usage to ensure compliance with security policies 
Develop and maintain plans for disaster recovery and ensures that emergency operating procedures are in place and tested on a regular basis
Analyze Project ECHO's strategic goals, suggest secure 3rd party solutions and complete security review documentation
Provide information security guidance to internal teams and act as the focal point for security compliance related activities and responsibilities
This role requires strong interpersonal skills and extraordinary competency in verbal and written communication strategies.  This position requires flexibility and excellent prioritization skills; one who performs well with minimal supervision with the ability to thrive and problem solve in a fast-paced working environment with competing deadlines.
Project ECHO is a telemedicine and distance-learning program with partners all over the world.  Work hours outside of normal business hours may be required. We are fortunate to have access to advanced technology, which will require some teleworking.  
Project ECHO prides itself on being a values-based organization.  Our seven values include: Service to the Underserved, Demonopolize Knowledge, Mutual Trust and Respect, Teamwork, Excellence and Accountability, Innovation and Learning and Joy of Work.  We strive to find individuals who can embrace and exemplify these values.
Project ECHO is committed to democratizing medical knowledge and getting best practice care to underserved people all over the world.  We are funded in part by grants from the GE Foundation, the Helmsley Charitable Trust, the Bristol Myers Squibb Foundation, the Merck Foundation, Robert Wood and the US Government.  We have received support from the NM Legislature and the New Mexico Department of Health. 
Project ECHO's goal is to touch the lives of 1 billion people by 2025 and we are looking for mission-driven high performers who share similar values to join our team and help us achieve this goal.
See the Position Description for additional information.
Conditions of Employment
Specialty licensure/certification may be required, as specified by the department.
Successful candidate may be subject to a criminal background check prior to starting work.
Minimum Qualifications
Bachelor's degree; at least 2 years of progressively responsible experience directly related to the duties and responsibilities specified.
Higher education and/or experience that is directly related to the duties and responsibilities specified may be interchangeable on a year for year basis.
Preferred Qualifications
CISSP, ITIL Foundation, or other security certification/accreditation
Experience with cybersecurity frameworks such as NIST, SOC2, HITTRUST
Experience with HIPAA regulations and Protected Health Information
Familiarity with data privacy regulations for global software platforms such as GDPR and CCPA
Experience in higher education setting
Campus: Health Sciences Center (HSC) – Albuquerque, NM
Department: Project ECHO (259B)
Employment Type: Staff
Staff Type: Term – Full-Time
Term End Date: 06/30/2021
Status: Exempt
Pay: $3956.33 – $5924.53 Montly
Benefits Eligible
This is a benefits eligible position. The University of New Mexico provides a comprehensive package of benefits including medical, dental, vision, and life insurance. In addition, UNM offers educational benefits through the tuition remission and dependent education programs. See the Benefits home page for a more information.
ERB Statement
Temporary and on-call employees working an appointment percentage of 26 (.26 FTE) or greater, per quarter, will be eligible to earn retirement service credits and thus are required to make New Mexico Educational Retirement Board (NMERB) contributions. More information pertaining to your FTE and NMERB contributions can be reviewed on the NMERB Guidelines Clarified webpage.
Background Check Required: No
For Best Consideration Date: 11/5/2020
Application Instructions
Only applications submitted through the official UNMJobs site will be accepted. If you are viewing this job advertisement on a 3rd party site, please visit UNMJobs to submit an application.
Please submit a current resume and a cover letter. On the resume, please indicate whether previous job listed were full-time or part-time positions. If part-time, please include amounts of hours worked each week. Please also include month and year for start and end dates for each job listed. Instructions for cover letter: please describe how you meet the preferred qualifications in the posting. Official transcripts, High School
Diploma or GED certificate will be required for hire. Please see minimum qualifications for specifics.

The University of New Mexico is an Equal Opportunity/Affirmative Action Employer and Educator.
© Copyright 2020 Internet Employment Linkage, Inc.