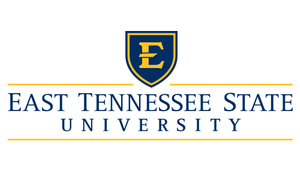 Department: Academic Technology Support – 29500
Job Category: Administrative
Job Summary
Responsible to the Chief Information Officer/Senior Vice Provost for Information Technology Services (ITS), the Office Manager is responsible for performing a variety of professional and administrative duties relative to the operation of Information Technology Services.
Additional responsibilities include, but are not limited to the following:
Working closely with the

CIO

to ensure effective flow of information and communication
Performing administrative support tasks for the

CIO

Acting as a liaison between

ITS

and other university colleges and departments
Administering duties in a capacity that enables independent judgment
Planning and arranging special events
Overseeing all office activities to ensure compliance with established policies and procedures
Maintaining control of

ITS

staffing to ensure accurate record keeping
Contributing to the success of

ITS

by demonstrating professionalism and enthusiasm for excellent customer service
Performing other related duties as assigned.
The Fair Labor Standards Act status of exempt or non-exempt will depend on the incumbent's entry salary for this position.
ETSU is committed to a diverse and inclusive workforce by ensuring all of our students, faculty, and staff work in an environment of openness and acceptance. Successful candidates should have a demonstrated commitment and contribution to fostering and advancing equity, diversity and inclusion. East Tennessee State University (ETSU) is an Equal Opportunity/Affirmative Action employer.
Position is contingent upon sufficient funding.
Knowledge, Skills and Abilities
Knowledge of university policies, guidelines, and procedures.
Knowledge of the academic and administrative structure of a higher education institution.
Knowledge of university budgetary, accounts payable, contracting, and purchasing policies and procedures.
Knowledge of office procedures.
Knowledge of computers and software applications, including Microsoft Office products, Banner, eJobs, and eBucs.
Knowledge of university procurement and contracting practices and procedures.
Ability to recruit and hire temporary and full-time employees.
Ability to communicate effectively both orally and in writing.
Ability to establish and maintain effective and professional relations with various constituencies.
Ability to maintain confidentiality and professionalism with all associated duties.
Ability to interact with a variety of people and communicate effectively.
Ability to set priorities, meet deadlines, and work effectively under pressure
Ability to apply skills in accomplishing goals and objectives
Ability to maintain confidentiality and professionalism with all associated duties.
Ability to prepare and present reports effectively.
Required Qualifications
Bachelor's degree with a minimum of three years' experience performing duties in an office setting using word processing, spreadsheets, and email; or high school diploma with a minimum of eight years' work experience in an office setting.
Preferred Qualifications
Experience in higher education preferred.
Salary: $32,875 – $39,030
Posting Number: AS00553P
FLSA Status
Dependent Upon Salary
Close Date: 10/30/2020
Special Instructions to Applicants
The closing date is subject to change without notice to applicants.

ETSU is an affirmative action/equal opportunity employer.
© Copyright 2020 Internet Employment Linkage, Inc.