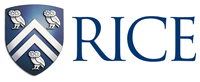 Department: Computer Science
Position Description
The Department of Computer Science at Rice University invites applications for an Assistant Teaching Professor position with a focus in the area of Ethics in Computing and Data Science. The primary responsibilities of Teaching Professors are to teach, contribute to the application and dissemination of pedagogical practices, and carry out service related to teaching. They are not required nor expected to carry out disciplinary research but may pursue such research or research related to their education mission. Appointments and promotions for Teaching Professor mirrors those of tenure-track faculty with the exception that Teaching Professors are not eligible for tenure.
This position requires teaching both graduate and undergraduate courses in Computer Science. Successful candidates will have a strong commitment to teaching, advising, and mentoring undergraduate and graduate students from diverse backgrounds. Consistent with the National Research Council's report, Convergence: Facilitating Transdisciplinary Integration of Life Sciences, Physical Sciences, Engineering, and Beyond, we are seeking candidates who have demonstrated ability to lead and work in research groups that "… [integrate] the knowledge, tools, and ways of thinking…" from engineering, mathematics, and computational, natural, social and behavioral sciences to solve societal problems using a convergent approach.
The positions will start in July 2021. Applicants must hold a Ph.D. degree or equivalent in computer science or a related discipline or must complete the Ph.D. by November 1 of the year employment commences.
Please submit a cover letter, CV, a research statement, a statement of teaching interests, and the names and addresses of at least three references through http://jobs.rice.edu/postings/24909. The application deadline for this position is December 31, 2020. However, late applications may still be considered at the discretion of the faculty search committee. More information can be found on our web site, http://www.cs.rice.edu, or by contacting the Computer Science Department Executive Administrator, Ms. Karen Lavelle, at klavelle@rice.edu.
About the Department and School of Engineering
Rice University is a private university with a strong reputation for academic and research excellence. Rice attracts outstanding undergraduate and graduate students from across the nation and around the world. Rice provides a stimulating environment for research, teaching, and joint projects with industry. The department and the university have access to superb computational research facilities, both on-campus and in our networked off-campus data center. The university is located across the street from the Texas Medical Center, one of the premiere centers for medical research in the United States. Houston's energy, medical, aerospace, and technology communities together make the city a hub for computational innovations across real-time, embedded and high-performance systems, with an increasing demand for data analytics across this spectrum. Houston is in the midst of technological transformation with the development of a high-tech district, the ION (https://ionhouston.com), which will provide opportunities for collaborations with some of the world's top energy companies that are already transformed by data science. As the fourth-largest city in the USA, Houston is a cosmopolitan destination with a vibrant economy and world-class performing arts, museums, sports, and dining venues that are all located in close proximity to Rice.
We seek greater representation of women, minorities, people with disabilities, and veterans in disciplines in which they have historically been underrepresented; to attract international students from a wider range of countries and backgrounds; to accelerate progress in building a faculty and staff who are diverse in background and thought; and we support an inclusive environment that fosters interaction and understanding within our diverse community.
EEO Statement
Rice University is an Equal Opportunity Employer with commitment to diversity at all levels, and considers for employment qualified applicants without regard to race, color, religion, age, sex, sexual orientation, gender identity, national or ethnic origin, genetic information, disability or protected veteran status.
Education Required: PhD or other Doctoral Degree
Rice University Standard of Civility
Serves as a representative of the University, displaying courtesy, tact, consideration and discretion in all interactions with other members of the Rice community and with the public.
Requisition Number: F21028
Open Date: 10/20/2020
Open Until Filled: Yes
Best Consideration Date: 12/31/2020
Desired Start Date: 07/01/2021
Position Status: Full-Time: 9 months
Benefits Eligible: Yes
Posting Link
http://jobs.rice.edu/postings/24909

Equal Opportunity Employer – Females/Minorities/Veterans/Disabled/Sexual Orientation/Gender Identity
© Copyright 2020 Internet Employment Linkage, Inc.