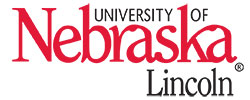 The University of Nebraska-Lincoln seeks a collaborative faculty member in Computer Network Security and related fields. Of particular interest is a focus on technologies for National Defense. Research areas of interest include: cyber defensive/trustworthy systems, network security, cyber intrusions/detections & forensics, cybersecurity for various embedded systems/infrastructures, cryptography, systems integration, and systems design that includes reliability, testing and evaluation, and maintainability. This significant investment will increase UNL's capacity and leadership in one of the major challenges of science and engineering for the future. The impetus for creating this position is to expand the department's interdisciplinary research portfolio and strengthen collaboration of the department with the University of Nebraska Medical Center and the Nebraska Strategic Research Institute, which is a University Affiliated Research Center supporting the missions of the US Strategic Command at Offutt AFB at Bellevue, Nebraska.
As part of this initiative, the Department of Electrical & Computer Engineering (http://ece.unl.edu) invites applications for a tenure-track faculty position at the Assistant, Associate, or Full Professor level that will provide a nucleus for further hiring in this technical area. The successful candidate will contribute to the undergraduate and graduate academic programs within the department and demonstrate a commitment to excellence in both teaching and research.
The Department of Electrical & Computer Engineering consists of approximately 35 tenured/tenure-track faculty, 400 undergraduate students, and 120 graduate students co-located in two cities, Lincoln and Omaha, Nebraska. An outstanding infrastructure exists for conducting research, including central facilities housing state-of-the-art instrumentation and computing, including the Holland Computing Center (hcc.unl.edu). Opportunities for collaborations across the University of Nebraska include the University of Nebraska Medical Center; the University of Nebraska-Omaha College of Information Science & Technology; the Nebraska Center for Energy Sciences Research; the Center for Brain, Biology, and Behavior; the Nebraska Athletic Performance Laboratory; the Midwest Roadside Safety Facility; Innovation Campus; and other state- and federally-funded research centers and programs.
Applicants are expected to have a Ph.D. or equivalent in electrical engineering, computer engineering, or a closely related field. Applicants must have a record of strong scholarly achievement and a demonstrated commitment to excellence in undergraduate and graduate education.
Candidates at the assistant professor level must have the potential to establish a strong externally funded research program, while candidates at the associate or full professor level are expected to have an outstanding publication record, a history of funded research and a strong national/international reputation in the area of cyber systems with an emphasis on cyber security and related topics. All candidates must demonstrate a commitment to contributing to a culture that supports diversity and inclusion. Candidates with demonstrated cross-disciplinary research experience are particularly encouraged.
Review of application materials will begin December 1, 2020 and continue until the position is filled. Applications must be submitted via https://employment.unl.edu, requisition F_200122. Complete applications will include a cover letter; CV; research, teaching and diversity statements; and list of three references. Note, please combine teaching, research and diversity statements into a single pdf document and attach as "Other Document."
Applicants are strongly encouraged to review the rubrics used by our search committees to evaluate candidate statements: https://engineering.unl.edu/candidate-statements. After review of applications begins, those with any missing required statements may not be given full consideration.

As an EO/AA employer, qualified applicants are considered for employment without regard to race, color, ethnicity, national origin, sex, pregnancy, sexual orientation, gender identity, religion, disability, age, genetic information, veteran status, marital status, and/or political affiliation. See http://www.unl.edu/equity/notice-nondiscrimination.
© Copyright 2020 Internet Employment Linkage, Inc.