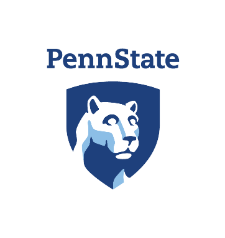 Job Number: REQ_0000007458
CURRENT EMPLOYEES OR STUDENTS:
If you are a current employee (faculty, staff, technical service, or student) at Penn State, please login to Workday to complete the internal application process. If you are a current student at Penn State and seeking employment with Penn State, please login to Workday to complete the student application process.
JOB DESCRIPTION AND POSITION REQUIREMENTS:
The Energy Science and Power Systems (ESPS) Division in the Undersea Systems Office (USO) within Applied Research Laboratory (ARL) at Penn State University is seeking a Department Head for the Technology Concepts and Modeling (TCM) Department.  The mission of the TCM Department is to be the leader in the conceptualizing, evaluating, and demonstrating novel technologies for energy storage and conversion to power naval undersea vehicles and other Department of Defense systems / applications. The TCM Department maintains a wide array of core engineering design and analysis competencies including:  analysis of chemically reacting systems, expertise in analyzing and modeling heat transfer and fluid phenomena, and the design and performance analysis of energy conversion systems such as Rankine, Brayton and Stirling cycles and their components.  The TCM department is also responsible for breadboard and brassboard testing of energy conversion systems and their components and as such incorporates expertise in developing test assets, planning and executing experimental programs and documenting results. This position may be filled as either a non-tenure Research Faculty or as a Research and Development Engineer.
Responsibilities include, but are not limited to:
Provide technical expertise and direction through the development of research and engineering capabilities within the department 
Ensure department personnel adhere to the highest standards of technical excellence
Recruit, develop, and retain extraordinary R&D engineering staff and faculty 
Recruit quality student staff to support Department growth and the PSU relationship
Define performance expectations, identify professional development and training opportunities, and evaluate professional growth through performance reviews  
Lead, advise, encourage, and facilitate personnel to create and explore innovative technologies and research
Demonstrate capability and willingness to serve as a Principal Investigator (PI) on Office and Laboratory programs
Identify and pursue opportunities for new areas of funded research
Cultivating relationships with existing and potential new sponsors, coordinating proposal efforts and ensuring efficient execution of funded programs
Collaborate with leadership team of USO programs, as well as with PM/PI's across ARL  
Plan, staff and execute programs while ensuring all Department personnel are appropriately and sufficiently tasked
This job will be filled as a level 3, level 4 or level 5 depending upon the successful candidate's competencies, education, and experience. Typically requires a Bachelor's degree or higher in a Science or Engineering discipline plus a minimum of 5 years related experience, or an equivalent combination of education and experience for a level 3. Additional experience and/or education and competencies are required for higher level jobs. A PhD is preferred. 
Experience and a demonstrated capability in the following areas is required:
Thermodynamics, Heat Transfer, Fluid Mechanics
Process and Cycle Analysis
Machine Design, Engineering Mechanics
Planning and execution of system-level tests
Managing of projects, people, and proven track-record of setting and meeting goals and objectives
Effective verbal and written communication, and presentation skills 
Experience in the following areas is preferred:
Materials, Materials Selection
Chemistry
Chemical Engineering Unit Processes
Finite Element Analysis
Computational Fluid Dynamics
Candidate selected will be subject to a government security investigation. An active security clearance is highly desired.
You must be a U.S. Citizen to apply. Employment with ARL will require successful completion of a pre-employment drug screen.
ARL is committed to diversity, equity, and inclusion; we believe this is central to our success as a Department of Defense designated University Affiliated Research Center (UARC).  We are at our best when we draw on the talents of all parts of society, and our greatest accomplishments are achieved when diverse perspectives are part of our workforce.
Penn State is an equal opportunity, affirmative action employer, and is committed to providing employment opportunities to all qualified applications without regards to race, color, religion, age, sex, sexual orientation, gender identify, national origin, disability or protected veteran status. If you are unable to use our online application process due to an impairment or disability, please contact 814-865-1473.
Pursuant to the Jeanne Clery Disclosure of Campus Security Policy and Campus Crime Statistics Act and the Pennsylvania Act of 1988, Penn State publishes a combined Annual Security and Annual Fire Safety Report (ASR). The ASR includes crime statistics and institutional policies concerning campus security, such as those concerning alcohol and drug use, crime prevention, the reporting of crimes, sexual assault, and other matters. The ASR is available for review here.
© Copyright 2020 Internet Employment Linkage, Inc.