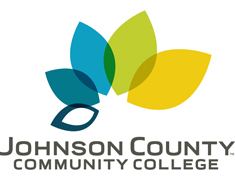 Department: Continuing Education and Organizational Development
Position Type: Non-Credit Instructor
Number of openings: 1
Job Summary
Johnson County Community College is seeking an Industrial Electrical-PLC Instructor. This part-time position will teach non-credit students the basics of industrial electrical applications including PLC systems fundamentals, programming, and troubleshooting. Training will be delivered through lecture and actual hands-on practice with required equipment. Instructor will be responsible in development of course syllabi, creating labs exercises, and at times building or assembly of lab equipment for instruction.
Required Qualifications
High School graduate or equivalent
5 years of relevant work experience
Knowledgeable and productive in industrial electrical installation/repair, various PLC applications, programming and troubleshooting
Preferred Qualifications
AAS or Bachelor's degree
Ability to work day, evenings, and/or weekend hours
Ability to efficiently use Microsoft office products, especially PowerPoint
Ability to use current Allen Bradley and/or Siemens programming formats
Experience working in a continuing education training environment
Required application documents
Please submit a resume with the application.
Hours per Week: Varies
Work Hours/Days: Hours and days will vary.
Salary Grade Level: NONCR
Salary: Competitive rate of pay.
Location: Overland Park Main Campus
Disclosures
Every employee of the college is expected to treat all members of the college community with dignity and respect demonstrating professional, courteous and respectful behavior and engage in constructive conflict resolution, when needed.
In accordance with the college policy, finalists for this position will be subject to criminal background investigations. Individual hiring departments at JCCC may elect to administer pre-employment tests, which are relevant to essential job functions as part of the applicant selection/hiring process. Many departments require those selected for hire to submit a certified transcript for all degrees obtained. For full consideration, applicants are encouraged to apply prior to the review date listed in posting.
Johnson County Community College welcomes the application of any qualified candidate and does not discriminate on the basis of race, color, age, sex, religion, marital status, national origin, disability, veteran's status, sexual orientation, gender identity, genetic information or other factors which cannot be lawfully considered, to the extent specified by applicable federal and state laws.
If you are an applicant requesting assistance or a reasonable accommodation in the application process, please contact the Office of Human Resources at 913-469-3877, or email Hr@jccc.edu.
For a summary of all disclosures (Background check, Clery Act, ADA, EOE, etc.) refer to the links on our Career page.
© Copyright 2020 Internet Employment Linkage, Inc.