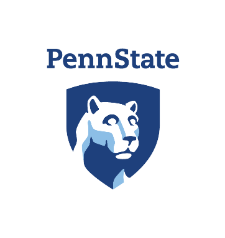 Job Number: REQ_0000007645
CURRENT EMPLOYEES OR STUDENTS:
If you are a current employee (faculty, staff, technical service, or student) at Penn State, please login to Workday to complete the internal application process. If you are a current student at Penn State and seeking employment with Penn State, please login to Workday to complete the student application process.
JOB DESCRIPTION AND POSITION REQUIREMENTS:
The Department of Chemical Engineering at Penn State (http://www.che.psu.edu) invites applications for a tenure-line faculty position. While the area of research and scholarship is open, applicants who can develop and maintain a vibrant sponsored research program in catalysis will be given greater consideration. Penn State is in the midst of adding to its strength in this area and moving toward establishing an interdisciplinary center for catalysis. In addition to research and scholarship, the successful applicant will be expected to teach at the undergraduate and graduate levels.
There is a preference for applicants with a B.S. and/or Ph.D. degree in Chemical Engineering. Successful candidates must have a Ph.D. in Chemical Engineering or a related field at the time of starting the position and a strong record of scholarly achievement. The successful candidate will join interdisciplinary research collaborations across the Department, College and University.
Penn State is an equal opportunity, affirmative action employer, and is committed to providing employment opportunities to all qualified applications without regards to race, color, religion, age, sex, sexual orientation, gender identify, national origin, disability or protected veteran status. If you are unable to use our online application process due to an impairment or disability, please contact 814-865-1473.
Pursuant to the Jeanne Clery Disclosure of Campus Security Policy and Campus Crime Statistics Act and the Pennsylvania Act of 1988, Penn State publishes a combined Annual Security and Annual Fire Safety Report (ASR). The ASR includes crime statistics and institutional policies concerning campus security, such as those concerning alcohol and drug use, crime prevention, the reporting of crimes, sexual assault, and other matters. The ASR is available for review here.
© Copyright 2020 Internet Employment Linkage, Inc.