Location:
Jacksonville, FL
Category:
Faculty – Business – Business Administration
Faculty – Business – Accounting
Posted:
10/16/2020 (Reposted Job: Initially posted on 05/04/2020)
Application Due:
Open Until Filled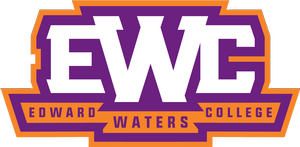 Reporting to the Department Chairperson, the Assistant Professor is responsible for delivering classroom instruction for the business program over a nine-month term. Teaching assignments may include day, evening and/or weekend classes. The faculty member is expected to participate in departmental activities, hold regular office hours, and show evidence of a strong commitment to remain current in mathematics and its instructional program.
Characteristics of the Opportunity:
Plan and develop new classes, prepare course materials, exams, assignments and assist in team teaching courses; demonstrate effective teaching strategies.
Advise undergraduate students, establish student research projects, internships and support the College's business administration degree programs.
Exhibit a strong interest in undergraduate education and commitment to civility, spiritual and cultural diversity.
Participate in departmental budget and requisition preparation process; faculty end-of-semester/year close out processes in keeping with College policies, procedures, and Collective Bargaining Agreement requirements.
Education & Qualifications
Possess an earned Masters or Doctoral degree in business administration, and at least 3 years experience teaching in an accredited institution of higher education, at least 18 credits of Accounting & Finance at the level preferred.
Demonstrate proficiency in our professional competency areas which are Business Mindset, Communication, Customer Focus, Drives for Results and Teamwork.
Must be able to pass pre and post-employment assessments, mandatory criminal background, credentialing and reference checks.
Note: When applying please include a copy of transcripts.
Contact:
Office of Human Resources and Administrative Services
Edward Waters College
Edward Waters College values Diversity and is an Equal Opportunity Employer.
© Copyright 2020 Internet Employment Linkage, Inc.