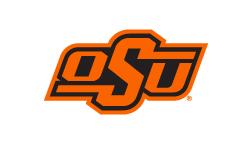 Assistant Professor in the School of Chemical Engineering
The School of Chemical Engineering seeks applications for a tenure-track faculty position at any level. Candidates shall have an earned doctorate in chemical engineering or closely related area and display a strong interest in both undergraduate and graduate education. A successful applicant is expected to build a nationally recognized, extramurally funded research program in an area that enhances the OSU research portfolio. Industrial experience in chemical engineering is considered an asset. Individuals applying for positions of associate or full professor must have a record of achievement that merits appointment at that level.
The school is in a period of dynamic growth and transition. Three-fourths of the current faculty joined the department since 2013. Our seventeen faculty members (sixteen tenured/tenure-track and one lecturer) instruct 273 undergraduates with an emphasis on both contemporary industrial practice and scientific fundamentals. Our undergraduates have an outstanding record of success in AIChE national student competitions and are well-prepared for graduate school or careers in industry. Seven of our undergraduates have earned graduate degrees from the University of Cambridge in the U.K. over the past eleven years. The college recently opened a new 72,000 sq ft state-of-the-art laboratory building where all engineering lab courses will be taught in an interdisciplinary manner. Currently, 46 graduate students are investigating a broad range of topics in our comprehensive MS and PhD programs. Strengths in graduate education and research include photocatalysis, molecular modeling, inorganic and modified-pore membranes, distillation, flow assurance, spray characterization, multi-scale computational modeling, mathematical biology, tissue engineering, scaffold synthesis, drug and gene delivery, computational fluid-particle dynamics, particulate matter transport phenomena, polymers, interfacial phenomena, and petroleum geomechanics/drilling/production/processing. The school enjoys strong support from alumni, friends, and industry; providing seven endowed chairs and professorships, faculty development endowments, and numerous research and educational partnerships. Facilities include new state-of-the-art office, conference and instructional space totaling 17,000 sq ft. For more information about the school, please visit http://che.okstate.edu.
Our home, Stillwater, is a traditional Midwestern college town conveniently located one hour away from both Tulsa and Oklahoma City. Stillwater and the surrounding communities have a population of 78,000 and a diverse economy. Stillwater was named one of the 100 top places to live in 2010 by CNN Money Magazine. The McKnight Center for the Performing Arts at OSU opened last fall with a debut performance by the New York Philharmonic Orchestra. Outdoor recreation opportunities abound and combine with the safe and welcoming community lifestyle to encourage a healthy work-life balance. 
Formal applications must be submitted online at https://jobs.okstate.edu. Search for Chemical Engineering Faculty Position #AF9271. Submit a single PDF file containing (i) a one-page cover letter, (ii) a curriculum vita, (iii) a statement of teaching interests and goals, (iv) a statement of research interests and goals, and (v) contact information of three references. Screening of applicants will begin as applications arrive and continue until the position is filled, contingent on available funding.
Questions may be addressed to:
Dr. Heather Fahlenkamp
Chair, CHE Faculty Search Committee,
Phone: (405) 744-5280
E-Mail: chesearch@okstate.edu
OSU is an AA/EEO/E-Verify Employer. For assistance with the on-line application process or to request an accommodation to enable application, contact OSU Human Resources, 106 Whitehurst, Stillwater, OK 74078 or call 405-744-7401.
Oklahoma State University is a land-grant institution committed to excellence in diversity and inclusion. We strive to maintain a welcoming and inclusive environment that appreciates and values all members of the University community. We define diversity as engagement in meaningful actions, behaviors, and conversations that reflect a commitment to recognizing, understanding, and respecting the differences among students, faculty, staff, and visitors throughout the OSU system. We do not condone acts, behavior, language, or symbols that represent or reflect intolerance or discrimination. OSU is dedicated to cultivating and enriching the competitive advantages that diversity and inclusion provides all members of the University community. We identify diversity as a quality of life issue, as well as an important economic driver for the prosperity and well-being of the state, nation, and world.
Oklahoma State University, as an equal opportunity employer, complies with all applicable federal and state laws regarding non-discrimination and affirmative action. Oklahoma State University is committed to a policy of equal opportunity for all individuals and does not discriminate based on race, religion, age, sex, color, national origin, marital status, sexual orientation, gender identity/expression, disability, or veteran status with regard to employment, educational programs and activities, and/or admissions. For more information, visit https:///eeo.okstate.edu.
© Copyright 2020 Internet Employment Linkage, Inc.