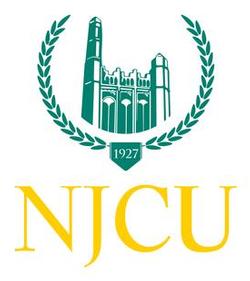 COLLEGE: SCHOOL OF BUSINESS
DEPARTMENT: FINANCE- FINANCIAL TECHNOLOGY/ DATA SCIENCE/ INFORMATION SYSTEMS
POSITION: TENURED/TENURE- TRACK POSITION IN FINANCE- ALL RANKS
RESPONSIBILITIES: The successful candidate will teach graduate and undergraduate courses in the areas of FinTech, Data Science and Information Systems at New Jersey City University's Jersey City and Monmouth County, New Jersey campuses. Teaching responsibilities will include curriculum design and development. The successful candidate will also be expected to engage in research in the field, contribute to marketing and promoting the programs, and participate in service activities at the university.
EDUCATION: Candidates should have an earned doctorate, or provide evidence that it will be completed prior to the end of AY 2021 -22, in a relevant field such as Finance, Data Science, Information Systems, Business Analytics, Computer Science, Decision Sciences, Statistics, etc. A wide variety of academic backgrounds will be considered.
EXPERIENCE: Industry experience, teaching and research interests related to FinTech and Big Data such as: Data management – Data modelling, Data storage, Data processing. Data Mining / Business analytics – Applied Machine Learning, predictive modeling, and research design etc. Data Visualization and Communication. Evidence of demonstrated experience with data-driven techniques in the fields of Fintech, blockchain and cryptocurrencies, trading systems, and management information systems. Evidence of excellence in teaching and the ability to teach a variety of courses in the areas of Fintech, Data Science and Information Systems at the Undergraduate and Masters Level are preferred. Excellent written, organizational and communication skills.
CONSIDERATION: Review of applications will begin immediately and will continue until the position is filled or the search is ended.
Applications received prior to November 1, 2020 are guaranteed full consideration.
New Jersey City University is an equal opportunity institution encouraging a diverse pool of applicants.
© Copyright 2020 Internet Employment Linkage, Inc.