Category:
Faculty – Engineering – Mechanical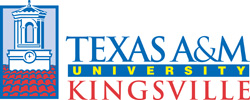 Job Title
Lecturer I – College of Engineering
Agency
Texas A&M University – Kingsville
Department
Dept Of Mechanical & Industrial Engineering
Proposed Minimum Salary
Commensurate
Job Location
Kingsville, Texas
Job Type
Faculty
Job Description
Teach a number of undergraduate courses such as Elem. Numerical Methods (Matlab/C++ programming), Control Systems, Robotics, Dynamics, Vibrations, Introduction to Engineering.
Teach a MS level Robotics, Control Systems, Vibrations, Automation Systems and Industrial Control, Engineering Analysis in Applied Mechanics, Finite Element Methods, Advanced Dynamics courses. All new hires will provide quality teaching and other services to the department as assigned by department chair
All positions are security-sensitive. Applicants are subject to a criminal history investigation, and employment is contingent upon the institution's verification of credentials and/or other information required by the institution's procedures, including the completion of the criminal history check.
Equal Opportunity/Affirmative Action/Veterans/Disability Employer committed to diversity.
Contact:
Human Resources
Texas A&M University – Kingsville
Texas A&M University-Kingsville is committed to excellence, the University invites applications from all qualified applicants. EEO/AA/ADA
© Copyright 2020 Internet Employment Linkage, Inc.