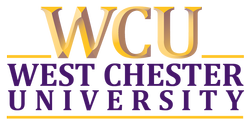 Job Number: 21-13
Position Summary
Join a vibrant campus community and a highly collaborative department at West Chester University whose excellence is reflected in its faculty and student diversity and success. The Department of Health is collegial, goal orientated, and emphasizes shared decision-making among faculty. Its work is rooted in values of solidarity, social justice and equity. The Department of Health is seeking an Assistant or Associate Professor of Public Health to join our undergraduate public health program and CEPH accredited Master of Public Health (MPH) program. This 9-month tenure-track position offers a competitive salary and benefits package.
West Chester University is an active member of APSCUF and abides by the Collective Bargaining Agreements between APSCUF and the Pennsylvania State System of Higher Education. The starting date will be August 2021. 
Responsibilities and Expectations:
The Department of Health has a Teacher-Scholar model that emphasizes a commitment to diversity and inclusion in our teaching, research, and service. Faculty teach a 4:4 blended undergraduate and graduate load (three maximum preps per semester) through distance education and face-to-face format.
The candidate chosen for the position is expected to effectively fulfill teaching and advising, research, and service responsibilities. Teaching: Teach face-to-face and distance education courses. The successful candidate should be qualified to teach current courses in the department and is expected to develop new courses related to their interests and program needs. Advising undergraduate and graduate Public Health students pertaining to academic curricula and professional careers is also an expectation for this position.
Research:
Establish and sustain an active, research program involving undergraduate and/or graduate students. The successful candidate must be able to demonstrate a commitment to engage in funded scholarship activities that result in peer-reviewed presentations and publications.
Service:
Provide service to the department, college, university, profession, and community.
Minimum Qualifications
An earned doctorate in Public Health (DrPH, PhD, ScD, etc.) or other public health related discipline (e.g. social or behavioral sciences);
ABD at time of application will be considered but applicants must complete all degree requirements prior to the employment start date;
A commitment to learning online teaching software and pedagogy to effectively deliver instruction via distance education to undergraduate and graduate students;
Ability to teach at an alternative site. Priority areas of expertise include one or more of the following:

Research methods (quantitative and/or qualitative) 
Disaster/emergency management 
Program planning and evaluation 
Health disparities/health equity
Preferred Qualifications
Demonstrated experience teaching undergraduate and graduate level public health courses;
Professional experience in one of the priority areas of expertise;
MPH/MS from a CEPH accredited program.
Special Instructions
Review of online applications will begin on December 1, 2020. The position is open until filled.
Applicants must submit the following materials through the application portal: (https://www.governmentjobs.com/careers/wcupa)
Cover letter expressing interest in the position 
Current Curriculum Vitae
Diversity Statement (statement on how applicant would promote diversity and equity through teaching, scholarship, and service) 
Teaching Statement 
Evidence of Effective Teaching 
Names, affiliations, and phone numbers of three professional references on Curriculum Vitae (references will be contacted during the search process) 
Unofficial undergraduate and graduate transcripts (pdf suggested); official transcripts will be requested of those candidates invited for campus interview.
Incomplete applications will not be reviewed. Please submit the above documents as separate files in pdf. Applications from those who do not have a doctorate in one of the required fields will not be processed.
Applicants must successfully complete interview process to be considered as a finalist. Finalists must successfully complete the interview process, teaching demonstration, and research presentation.
West Chester University of Pennsylvania offers highly competitive salaries and excellent benefits. The University is part of the State System of Higher Education and is a public, regional, comprehensive institution serving over 18,000 students. The University is located in the city of West Chester, Pennsylvania, 25 miles west of Philadelphia and only a few hours from New York City, Washington D.C. The area is home to world-class libraries, museums and hospitals.
Developing and sustaining a diverse faculty and staff advances West Chester University's educational mission and strategic Plan for Excellence. West Chester University is an Affirmative Action – Equal Opportunity Employer. Women, minorities, veterans and individuals with disabilities are encouraged to apply.
All offers of employment are subject to and contingent upon satisfactory completion of all pre-employment criminal background checks.
West Chester University is an AA/EOE employer. Women, Minorities, and Veterans are encouraged to apply.
© Copyright 2020 Internet Employment Linkage, Inc.