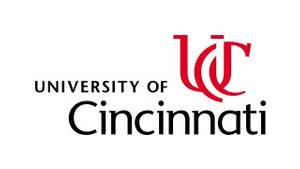 Internal applicants must apply internally via SuccessFactors > http://bit.ly/UCEMPL
Post Doc Fellow
Department of Mechanical and Materials Engineering
University of Cincinnati
The University of Cincinnati, College of Engineering and Applied Science invites applications for a postdoctoral position at the Department of Mechanical and Materials Engineering. The position focuses primarily on the atomistic simulation study of size-dependent brittle-to-ductile transition of single-crystal silicon.
Responsibilities include conducting molecular dynamics and multi-scale simulations, analyzing simulation results, developing programs in C/C++/Fortran and MPI, preparing and submitting papers to peer-reviewed journals, and collaborating with and supporting the research of Dr. Woo Kyun Kim in the Department of Mechanical and Materials Engineering.
MINIMUM QUALIFICATIONS: Ph.D in Mechanical Enginnering or Materials Science and Engineering or a related discipline.
The position requires skills and experiences in atomistic simulations including molecular dynamics, especially familiarity with LAMMPS (Large-scale Atomic/Molecular Massively Parallel Simulator) as well as programming skills of C/C++/Fortran. Experiences of writing and performing parallel programs using MPI are required. In addition, fluency in English (excellent scientific writing skills and oral communication), the ability to organize and analyze data, and disseminate research findings in peer-reviewed journals and in conferences are essential.
The University of Cincinnati, as a multi-national and culturally diverse university, is committed to providing an inclusive, equitable and diverse place of learning and employment. As part of a complete job application you will be asked to include a Contribution to Diversity and Inclusion statement.
As a UC employee, and an employee of an Ohio public institution, if hired you will not contribute to the federal Social Security system, other than contributions to Medicare. Instead, UC employees have the option to contribute to a state retirement plan (OPERS, STRS) or an alternative retirement plan (ARP).
The University of Cincinnati is an Affirmative Action / Equal Opportunity Employer / Minority / Female / Disability / Veteran.
REQ: 54401
SF:OMJ SF:RM SF:INS SF:LJN SF:INS
The University of Cincinnati is an affirmative action/equal opportunity employer. UC is a smoke-free environment.
© Copyright 2020 Internet Employment Linkage, Inc.