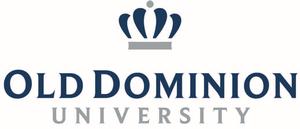 Department: ELEC & COMP ENGINEERING
Position Number: F0939A
Job Description
The Department of Electrical and Computer Engineering seeks highly qualified applicants for a 12-month, non-tenure track faculty position as a Lecturer of Computer Engineering to develop and teach distance learning and on-campus classes and laboratories. The lecturer will also participate in the program's administration, recruitment and advising initiatives. The position is to start on June 10, 2021.
The Department of Electrical and Computer Engineering cultivates a diverse and inclusive culture. Individuals from underrepresented populations are strongly encouraged to apply.
Minimum Qualifications – knowledge, skills, and abilities
The successful candidate for the position needs to have excellent pedagogical and communication skills and a commitment to excellence and innovation in distance learning and on-campus instruction. Candidates should have expertise in computer hardware engineering, including knowledge of Digital Logic Design, Computer Architecture, Microcontrollers, FPGAs, Embedded Systems, Assembly Language, Digital Systems Design, and Hardware Description Languages.
Minimum Qualifications – Education or training
Minimum academic credentials are an earned Ph.D. degree in Computer Engineering or Electrical Engineering from an accredited institution.
Preferred Qualifications
Teaching experience of Computer Hardware Engineering and one or more of the following areas: Engineering programming, Computer networking, Software engineering, Data analytics, Data structures, and Discrete math.
Application Review Date: 01/11/2021
Special Instructions to Applicants / Additional Materials Required
Applications must be submitted online and should include a letter of interest describing the individual's qualifications for the position, a curriculum vitae, statement of teaching philosophy, statement of plans to advance diversity, equity and inclusion, contact information for three professional references including email addresses and phone numbers, and unofficial graduate transcripts. Review of applications will begin January 11, 2021, and the position will remain open until an appointment is made. Applications should be submitted electronically to https://jobs.odu.edu.
Statement on Diversity, Equity and Inclusion – The Department of Electrical and Computer Engineering is dedicated to systemically building and maintaining a culture of inclusive excellence that values and embraces diverse faculty. We are committed to recruiting and retaining diverse faculty and supporting the scholarly efforts of faculty. Diversity and inclusion are essential to Old Dominion University's strength as an institution of higher learning. We strive to create a climate of innovation, creativity and collaboration across disciplines and cross culturally. Successful candidates are expected to address the needs of a diverse student population. Individuals from underrepresented populations are strongly encouraged to apply.
Telework Friendly: No
It is the policy of Old Dominion University to provide equal employment, educational and social opportunities for all persons, without regard to race (or traits historically associated with race including hair texture, hair type, and protective hairstyles such as braids, locks, and twists), color, religion, sex or gender (including pregnancy, childbirth, or related medical conditions), national origin, gender identity or expression, age, veteran status, disability, political affiliation, sexual orientation or genetic information. Minorities, women, veterans and individuals with disabilities are encouraged to apply.
© Copyright 2020 Internet Employment Linkage, Inc.