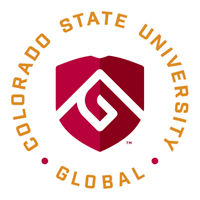 Overview
The Program Manager is responsible for the effective planning and evaluation of CSU Global program curriculum in support of CSU Global's mission and programs. The Program Manager will work with the marketing, enrollment, and student success departments to ensure program growth and student success and retention. The Program Manager is ultimately responsible for (1) the quality, relevance, and design of the program, (2) assessment of student learning including mapping, planning, and collection of data, and (3) the ongoing processes to ensure CSU Global courses meet internal and external quality criteria. This position has a minimum teaching load of 10 students per year. Additional opportunities for university participation and supplemental pay may be approved as overload work with mutually agreed upon expectations and compensation, and include but are not limited to course instruction, Prior Learning Assessment reviews, Self-study Assessment grading, course development, external representation, and task force and committee work.
Responsibilities

Job Duties/Performance Objectives:
Quality, Relevance, and Design of the Program
Lead discipline-specific Program Advisory meetings and collect industry expert input at least twice per academic year.
Complete the Program Design Document (1) according to standards and established timelines, and (2) based on annual program analysis, learning outcome reviews,student data, and changes in regulations and employer expectations
Ensure high quality relevant curriculum meeting CSU Global Curriculum Standards; adhere to all curriculum processes and deadlines ensuring all courses meet quality expectations.
Oversee all course development and learning experiences within the program ensuring alignment with university, program, and state standards.
Program and Student Learning Assessment
Complete the bi-annual assessments of student learning (LOQI) and annual program reviews (APR) by stated deadlines.
Adhere to ongoing processes to ensure CSU Global courses meet internal and external quality criteria
Verify program and course accuracy in the University Catalog.
Respond to all curriculum tickets for assigned courses following established process and deadlines; ensure tickets are resolved and students and faculty have a positive course experience.
Select highly qualified faculty members who can teach effectively online in accordance with the Faculty Qualifications Policy.
Work with the marketing, enrollment, and student success departments to ensure program growth, student success, and retention.
Meet with each department at least once per trimester to ensure most current program information is included in the departments' knowledge base.
Review and approve all program related marketing materials
Elicit new ideas from each department for program improvement
Share new ideas to improve enrollment and retention
Skills:
Online program and course design
Assessment of student learning including mapping and artifact review
Stakeholder/Industry engagement
Organization
Project Management
Innovation and Creativity
Verbal Communication
Written Communication
Competencies:
Accountability
Adaptability
Student-Centeredness
Independence
Performance Evaluation and Management
Problem Solving
Strategic Thinking
Teamwork
Qualifications

Experience & Education Requirements:
Terminal degree in Field
7 or more years of progressive experience in the field
5 or more years of full-time, or equivalent, experience teaching and/or developing curriculum in an online environment
Documented knowledge and skills related to teaching adults, teaching methodology, curriculum development, and curriculum evaluation.
Experience working with a diverse student population.
Ability to resolve inquiries and complaints.
Ability to effectively communicate to faculty, academic and campus leaders, and other internal and external stakeholders
Proven ability to work in a fast-paced, highly dynamic environment
Additional Information

Application Instructions:
Applications will be accepted until an appointment is made. Applications must include: resume; cover letter addressing interest and qualifications; names, addresses, phone numbers, and email addresses for three references. Applications will be held in confidence except for the individuals invited for campus interviews. All applications should be in Microsoft Word format.
Performance Assessment:
Performance assessments are required to help determine the candidate's ability to perform the duties of the job. The performance assessment will test the candidate's ability to apply the skills and competencies listed above.
Total Compensation:
CSU Global offers employer contributions to medical, dental, group life, AD&D coverage, Wellness benefit and training & development opportunities. Additional employee-paid benefits are available for vision, FSA/HSA, voluntary life, and voluntary AD&D coverage, critical illness and accident insurance. CSU Global also offers a 401a retirement account with a generous employer match, 100% tuition assistance for CSU Global programs (Bachelor's and Master's degrees), paid sick time, paid vacation time, 10 holidays per year and the potential to work remotely. CSU Global employees are state employees and have access to the Colorado State Employee Assistance Program (C-SEAP) resources. Discounted pet insurance is also available.
The salary being offered is 55K and this position is considered Majority Time.
EEO:
Colorado State University System is an equal opportunity/affirmative action employer and complies with all Federal and Colorado State laws, regulations, and executive orders regarding affirmative action requirements. In order to assist Colorado State University System in meeting its affirmative action responsibilities, ethnic minorities, women, and other protected class members are encouraged to apply and to also identify themselves.
© Copyright 2020 Internet Employment Linkage, Inc.