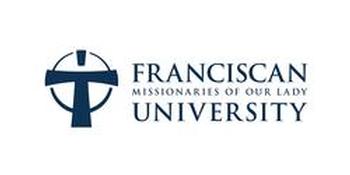 Franciscan Missionaries of Our Lady University, in Baton Rouge, Louisiana, is seeking online adjunct faculty members who can develop and teach the foundational theories of population health integrating the principles of public health and quality healthcare with the leadership and community engagement strategies essential for the delivery of population-focused care to improve the health of individuals and the overall health within a community.
Key tasks:
Need to be able to provide team-oriented education focused on building the competencies of healthcare leaders who can: 
Assess social determinants of health and health disparities 
Provide analysis of epidemiology data
Develop partnerships with other health systems, public health units and community organizations 
Lead change management in the delivery of healthcare to include prevention and health promotion 
Measure outcomes of care for specific populations 
Support Franciscan values in leadership decision-making 
Franciscan Missionaries of Our Lady University is accredited by the Southern Association of Colleges and Schools Commission on Colleges (SACSCOC) to award doctorate, master's, baccalaureate and associate degrees. Located in Baton Rouge, Louisiana, the University is a small, Catholic, not-for-profit institution with a healthcare emphasis. The University offers degrees in nursing, health sciences, humanities, behavioral sciences and natural sciences. A wholly-owned subsidiary of the Our Lady of the Lake Hospital, Inc., the University is sponsored by the Franciscan Missionaries of Our Lady and is faithful to its mission grounded in Franciscan values. The University is a student-centered academic community committed to the pursuit of truth and common good and devoted to excellence in teaching and learning.
 
Qualifications
 
Required: 
A doctoral degree in health administration or a related discipline from an accredited University.
 
Preferred: 
Professional experience in ambulatory care. Public evidence of effective teaching (i.e. student evaluations, peer evaluations, etc.).
© Copyright 2020 Internet Employment Linkage, Inc.