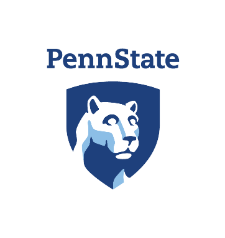 Job Number: REQ_0000007269
CURRENT EMPLOYEES OR STUDENTS:
If you are a current employee (faculty, staff, technical service, or student) at Penn State, please login to Workday to complete the internal application process. If you are a current student at Penn State and seeking employment with Penn State, please login to Workday to complete the student application process.
JOB DESCRIPTION AND POSITION REQUIREMENTS:
Precision Population Health
The Department of Biobehavioral Health (BBH) in the College of Health and Human Development (https://hhd.psu.edu/bbh) at The Pennsylvania State University invites applications for a tenure-track Assistant Professor faculty position in the area of precision population health.
Biobehavioral Health at Penn State is a cutting-edge department that uses an integrative approach combining disciplines from a vast array of fields to advance understanding of the biological, psychological, environmental, cultural, and global factors that converge to affect health and wellness across the entire human lifespan.
We seek applicants using an integrative research approach to study precision population health. The ideal applicant will integrate behavioral, psychological, social and/or biological information at the population level. Example research program could include various "omics" studies, such as genomics, proteomics, exposomics, and/or new technologies and methods in health (e.g., spatial analysis or big data). This expertise will facilitate precision health to target disease prevention or control in vulnerable populations and to implement "the right intervention at the right time, every time to the right population."
The successful applicant will have access to research facilities including, the Edna Bennett Pierce Prevention Research Center (PRC; https://www.prevention.psu.edu/),the Clinical and Translational Science Institute (CTSI; http://ctsi.psu.edu/), the Social Science Research Institute (SSRI; https://ssri.psu.edu/, including the Population Research Institute [PRI; https://pop.psu.edu/], and the Computational and Spatial Analysis Core [CSA; https://csa.ssri.psu.edu/]), the Huck Institutes for the Life Sciences (www.huck.psu.edu, including the Genomics Core Facility [https://www.huck.psu.edu/core-facilities/genomics-core-facility] and the Metabolomics Core Facility [https://www.huck.psu.edu/core-facilities/metabolomics-facility]), the Center for Medical Genomics (https://cmg.psu.edu/), the Institute for CyberScience (https://ics.psu.edu), and the Center for Health Care and Policy Research (https://hhd.psu.edu/chcpr), among many other resources. Opportunities for collaboration also exist with multiple academic units across the College and University (e.g., Human Development and Family Studies, Nutritional Sciences, Kinesiology, Psychology, Biomedical Engineering, School of Nursing, Biology, and Hershey Medical Center, including the Institute for Personalized Medicine and the Genome Sciences Facility).
The College of Health and Human Development strongly encourages applicants who would enrich the diversity of our academic community to apply. To learn more about Penn State University's commitment to diversity and inclusion see the University's Statement on Diversity, Equity and Inclusion at http://equity.psu.edu/psu-diversity-statement. In HHD, enriching the lives of others is our mission. We believe in the power of human capacity for growth and live that mission by meeting challenges, both big and small, with excitement and energy every day.
For full consideration, applications should be received by October 30. Review of applications will begin immediately and will continue until the position is filled. The expected start date is August 2021. Questions about this position may be directed to the search committee chair, Dr. Idan Shalev at bbhpphsearch2020@psu.edu. To apply, applicants must complete an online application (https://psu.jobs) including a cover letter describing research and teaching interests and experiences, curriculum vitae, and 3 reprints or preprints that convey research interests and expertise. A statement as to how the applicant addresses issues of diversity, equity and inclusion in their scholarship of education, research, and/or service should be included in the cover letter. The position involves teaching at the undergraduate and graduate levels. A doctorate in genetics, bioinformatics, biostatistics, public health, neuroscience, behavioral science, psychology, biology, sociology, or a related field is required. Applicants should have a strong record of scholarly research commensurate with their experience. Grant application experience is also seen as a strength. Four professional letters of reference should be sent directly from the letter writers to Dr. Idan Shalev at bbhpphsearch2020@psu.edu.
The Pennsylvania State University is an equal opportunity, affirmative action employer, and is committed to providing employment opportunities to all qualified applicants without regard to race, color, religion, age, sex, sexual orientation, gender identity, national origin, disability or protected veteran status. Penn State is committed to and accountable for advancing diversity, equity, and inclusion in all of its forms. We embrace individual uniqueness, foster a culture of inclusion that supports both broad and specific diversity initiatives, leverage the educational and institutional benefits of diversity, and engage all individuals to help them thrive. We value inclusion as a core strength and an essential element of our public service mission.
Located in Centre County, Pennsylvania, employment at Penn State offers an incredible opportunity to enjoy the beauty of the central Pennsylvania outdoors combined with the culture, sports, and entertainment a large university community can bring. More information on the area and its amenities can be found here: http://www.visitpennstate.org/. 
CAMPUS SECURITY CRIME STATISTICS: For more about safety at Penn State, and to review the Annual Security Report which contains information about crime statistics and other safety and security matters, please go to http://www.police.psu.edu/clery/ , which will also provide you with detail on how to request a hard copy of the Annual Security Report.
© Copyright 2020 Internet Employment Linkage, Inc.