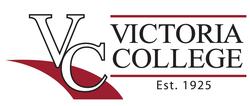 Opening Date/Time: Tue. 09/15/20 12:00 AM Central Time
Closing Date/Time: Continuous
Salary: See Position Description
Job Type: Full Time
Location: Main Campus, 2200 E. Red River, Victoria, Texas
Division: Instruction
Victoria College is accepting applications for a full-time, benefits eligible, nine month, tenure track Instrumentation and Electronics Instructor position to start in the Spring 2021 semester.   
Starting earned monthly salary for the nine-month position is $4,752.83. The earned annual salary is paid out over 12 months. 
Working Conditions
Victoria College has been a respected community partner in the Crossroads region since 1925 and continues to offer quality, affordable educational opportunities to help our students achieve their dreams.
Victoria College has earned recognition as one of the "Great Colleges to Work For" four years in a row, according to a survey by the Great Colleges to Work For program. Victoria College was also named to the survey's "Honor Roll" for two years in a row for being one of the top four schools in its two-year institution category nationally. For more information go to http://victoriacollege.edu/news/2019/09/16/vc-earns-national-great-colleges-to-work-for-recognition-third-year-in-row.
Victoria has a low cost of living with easy access to the Gulf of Mexico, Houston, Austin, and San Antonio. All faculty have a private office, computer, phone, reserved parking, dedicated dining space, access to library and health and fitness facilities and summers off. Optional summer overload classes may be available.  Our small class sizes allow opportunities to directly engage students, and all members of the department regularly share in classroom and curricula upgrades and planning.
Duties & Responsibilities:
Instructor is responsible for providing instruction to students in a meaningful classroom and laboratory learning environment.
Qualifications:
Required
A minimum of an Associate of Applied Science degree in related field from an accredited college
Minimum 3 years field experience
Experience with, or willingness to learn, multimedia presentation, ITV course delivery, and online course development and teaching
Preferred
An advanced degree with a minimum of five years in hands-on instrumentation and/or electronics operations in the petroleum, power or chemical industry
Teaching experience
Administrative and leadership skills and computer literacy
Physical Demands:
Exhibit keyboarding skills
Ability to lift and move materials weighing up to twenty pounds
Sit or stand for extended periods of time
Bend, kneel, reach
Utilize telephone system
Victoria College is an Equal Opportunity Employer.
© Copyright 2020 Internet Employment Linkage, Inc.