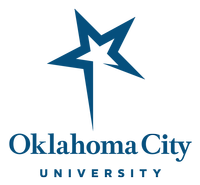 OKLAHOMA CITY UNIVERSITY SCHOOL OF LAW invites applications for entry level or junior lateral candidates for one tenure-track position or a clinical professor of law or a podium visitor to begin as soon as practicable. The Law School seeks to attract an active, culturally and academically diverse faculty of the highest caliber. Candidates should have an excellent academic background, demonstrated potential to be a productive scholar, the commitment to become an engaged classroom teacher, and a commitment to Cultural Competence, understanding implicit bias, Diversity, Inclusion, and Belonging as these concepts relate to legal instruction. In addition, candidates should be willing to serve as a mentor or role model for ethnically and racially diverse students. We welcome applications from candidates interested in all areas of law.
Oklahoma City University School of Law is located in downtown Oklahoma City and is deeply engaged in the legal, business, and governmental communities. Oklahoma City was named "America's Most Livable Community" last year and is consistently ranked among the most affordable and prosperous cities, among the top cities for entrepreneurs and small businesses, and among the best run large cities.
Oklahoma City University is an equal opportunity employer and affirms the values and goals of diversity. The School of Law aspires to be a leader among our peer institutions in making meaningful and lasting progress in the area of social justice and in responding to the needs and concerns of an increasingly diverse population. In an effort to enrich our academic environment and to provide equal educational and employment opportunities, the Law School actively encourages applications from members of all ethnic and racial groups historically underrepresented in the teaching and practice of law. For the university's complete nondiscrimination policy, please see https://www.okcu.edu/admin/hr/policies/general/nondiscrimination-policy-equity-resolution-process/nondiscrimination-policy/.
Review of applications will continue until the positions are filled. Applications should be submitted online at https://www.okcu.edu/admin/hr/careers/ . Please direct inquiries to Professor Danné L. Johnson, Oklahoma City University School of Law, 800 N. Harvey Ave., Oklahoma City, OK 73102, djohnson@okcu.edu 405-208-5861
Oklahoma City University pledges to recruit, select and promote diversity by providing equality of opportunity in higher education for all persons, including faculty and employees with respect to hiring, continuation, promotion and tenure, applicants for admission, enrolled students, and graduates, without discrimination or segregation on the grounds of race, color, religion, national origin, sex, age, handicap or disability, sexual orientation, or veteran status.
The Chief Human Resources Officer, located in Room 105 of the Clara E. Jones Administration Building, telephone 405-208-5075, coordinates the university's compliance with titles VI and VII of the Civil Rights Act of 1964, Title IX of the Education Amendments of 1972, the Rehabilitation Act of 1973, the Americans with Disabilities Act, and the Age Discrimination in Employment Act.
© Copyright 2020 Internet Employment Linkage, Inc.