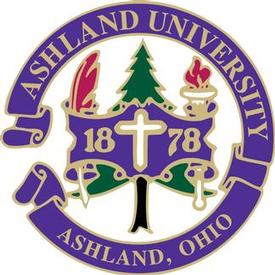 The Department of Mathematics and Computer Science at Ashland University (www.ashland.edu) invites applications for adjunct instructors to teach cyber security and computer classes on the Ashland, OH campus, virtually synchronously, or online for the Spring 2021 semester from 1/11/2021 to 5/06/2021. The meeting times are flexible and will be determined after the position is filled. Preference will be given to instructors who are able to teach a course using a face-to-face or virtual synchronous format before 4:00 p.m. EST.
We are seeking qualified, experienced instructors for the following face-to-face or synchronous courses:
CS 221: The Linux Operating System
SEC 185: Cyber Ethics
A private, non-profit university founded in 1878, Ashland University is located midway between Cleveland and Columbus in northeast Ohio, and serves over 6,000 undergraduate and graduate students in a variety of disciplines. The university's philosophy of "Accent on the Individual" assures that students receive the individual attention essential for educational growth.
Position Requirements:
PhD or Master's degree in Computer Science, Cyber Security, or closely-related Information Technology field.
Minimum of three (3) months of teaching experience with demonstrated excellence.
To apply online, go to https://www.ashland.edu/administration/content/adjunct-instructor-computer-science/cyber-security-college-arts-and-sciences
Please submit current CV, unofficial transcripts, and letter of interest to cswanson@ashland.edu and include "Computer Science – Adjunct" in the subject line. Indicate in your email which courses you are interested in teaching and whether you would teach the courses using a face-to-face, virtual synchronous, or online format. Review of application materials will begin immediately and continue until the positions are filled.
Hiring for this position is contingent on the availability of funding and/or available budget dollars.
Ashland University meets fully its obligation of nondiscrimination under federal and state laws and is actively committed to diversity in its workplace. Employment will require a criminal background check.
© Copyright 2020 Internet Employment Linkage, Inc.