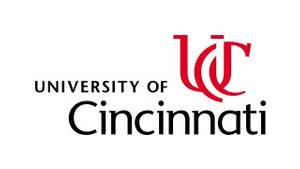 Current UC employees must apply internally via SuccessFactors > http://bit.ly/UCEMPL
The Department of Aerospace Engineering and Engineering Mechanics (AEEM) in the College of Engineering and Applied Science (CEAS) at the University of Cincinnati (UC) invites you to apply for the position of Term-Adjunct (part-time) faculty positions. Rank and compensation are based on experience and academic credentials.
AEEM is looking for qualified professionals and educators to be included in the general pool of candidates for Term Adjunct Instructor positions as needed. Courses are taught at all levels from undergraduate to graduate (master's and doctoral).
Responsibilities: Teaching is assigned on an as-needed, semester by semester basis. Adjunct faculty members will be expected to use the course management system (Blackboard), to conform to UC standards for instruction/courses, and operate within program expectations for specific courses. Office hours (can be virtual) are required to meet with students as needed.
Minimum Requirements: Qualified applicants must have obtained a Master's or PhD degree in an engineering field from an accredited institution. Preference may be given to applicants with previous successful teaching experience at the college level.
Application Process: Create a Candidate Profile in Success Factors. Upload current CV/resume and cover letter to your APPLICATION, REQ #52581.
FOR ALL FACULTY HIRES
OFFICIAL ACADEMIC TRANSCRIPTS WILL BE REQUIRED AT THE TIME OF HIRE
The University of Cincinnati, as a multi-national and culturally diverse university, is committed to providing an inclusive, equitable and diverse place of learning and employment. As part of a complete job application you will be asked to include a Contribution to Diversity and Inclusion statement.
As a UC employee, and an employee of an Ohio public institution, if hired you will not contribute to the federal Social Security system, other than contributions to Medicare. Instead, UC employees have the option to contribute to a state retirement plan (OPERS, STRS) or an alternative retirement plan (ARP).
The University of Cincinnati is an Affirmative Action / Equal Opportunity Employer / Minority / Female / Disability / Veteran.
REQ: 52581
SF:OMJ SF:RM SF:INS SF:LJN SF:INS
The University of Cincinnati is an affirmative action/equal opportunity employer. UC is a smoke-free environment.
© Copyright 2020 Internet Employment Linkage, Inc.