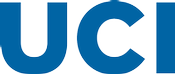 Recruitment Period
Open date: September 18th, 2020
Next review date: Tuesday, Oct 20, 2020 at 11:59pm (Pacific Time)
Apply by this date to ensure full consideration by the committee.
Final date: Sunday, Nov 8, 2020 at 11:59pm (Pacific Time)
Applications will continue to be accepted until this date, but those received after the review date will only be considered if the position has not yet been filled.
Description
The Department of Chemical and Biomolecular Engineering in The Samueli School of Engineering at UC Irvine has a need for a lecturer to teach Chemical Engineering Design over 2 quarters (Winter and Spring quarters). During each quarter, the lecturer will be responsible for delivering 8 hours of instruction per week over 10 weeks comprised of a combination of lecture material and oversight of the design simulation laboratory. The selected candidate will have a BS in Chemical Engineering, and have industrial design experience and/or demonstrated teaching excellence in the subject area. Prior experience in university teaching, online instruction, and registration as a Professional Engineer are strongly preferred.
Screening of applicants will begin immediately and will continue until the position is filled.
* Winter Quarter begins January 4, 2021 and ends March 12, 2021.
* Spring Quarter begins March 24, 2021 and ends June 11, 2021.
Apply by submitting your application to our online RECRUIT system at: https://recruit.ap.uci.edu/apply/JPF06418
Applicants should submit a resume, sample teaching evaluations (if available), a cover letter indicating area(s) of expertise, and the names and contact information of three references.
The University of California, Irvine is an Equal Opportunity/Affirmative Action Employer advancing inclusive excellence. All qualified applicants will receive consideration for employment without regard to race, color, religion, sex, sexual orientation, gender identity, national origin, disability, age, protected veteran status, or other protected categories covered by the UC nondiscrimination policy.
Job location
Irvine, CA
Requirements
Document requirements
Curriculum Vitae – Your most recently updated C.V.
Cover Letter
Misc / Additional – Sample Teaching Evaluation (if available)
(Optional)
Reference requirements
3 required (contact information only)
© Copyright 2020 Internet Employment Linkage, Inc.