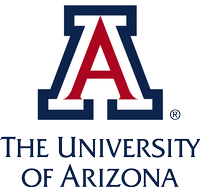 Posting Number: req2134
Department: Biosystems Engineering-Res
Location: Main Campus
Address: Tucson, AZ USA
Position Highlights
The Department of Biosystems Engineering at the University of Arizona is seeking a highly qualified and motivated Post-Doctoral Research Associate I for a research program focused on experimental and modeling studies using computational fluid dynamics to assess various system designs for vertical farm based indoor controlled environment agriculture systems and evaluate air distribution and conditioning system alternatives that can improve climate uniformity, maintain desired climate for crops, and use resources optimally. This is a year to year appointment up to 2nd year contingent upon funding and performance.
As a cost-saving measure related to the impact of COVID-19, Furlough and Furlough-Based Salary Programs have been approved by the Arizona Board of Regents. All new hires subject to the programs will be notified in accordance with adopted Furlough and Furlough-Based Salary Programs guidelines and will be required to comply with all measures. To learn more about the programs and whether this position is affected, please visit hr.arizona.edu/FY-2020-2021-Furlough-Program.
Outstanding UA benefits include health, dental, vision, and life insurance; paid vacation, sick leave, and holidays; UA/ASU/NAU tuition reduction for the employee and qualified family members; access to UA recreation and cultural activities; and more!
The University of Arizona has been recognized for our innovative work-life programs. For more information about working at the University of Arizona and relocations services, please click here.
Duties & Responsibilities
Develop 2D/3D computational fluid dynamics (CFD) models using AnSys Fluent.
Development of user defined functions (UDF) for CFD modeling.
The ability to work with sensors, automated instrumentation, and data acquisition.
Conduct experiments in the research facility and lab at UA-CEAC.
Experimental setup, data collection and analysis.
Writing and submission of peer reviewed manuscripts.
Making presentation in scientific meeting and conference.
Assisting research lab activities.
Participation in research discussions and laboratory meetings.
Perform high level duties related to research.
Additional duties may be assigned.
Proficient in computational fluid dynamics (CFD) modeling using AnSys Fluent.
Proficient in programming C, C++, or others with ability to create user defined functions (UDF) for CFD modeling.
Proficient in working with automated data acquisition and instrumentation systems
Peer reviewed manuscript publication history and technical presentations in scientific events.
Excellent written and oral communication skills and the ability to work well in collaborative and multidisciplinary environment.
Familiarity and
experiences with crop production in Controlled environment Agriculture.
Minimum Qualifications
Applicants must have, as of the beginning date of the appointment, a Ph.D. in Biosystems Engineering or Mechanical Engineering or from a related engineering field.
Experience in computational fluid dynamics and its applications are required.
Experiences in
research lab settings and research projects involvement.
FLSA: Exempt
Full Time/Part Time: Full Time
Number of Hours Worked per Week: 40
Job FTE: 1.0
Work Calendar: Fiscal
Job Category: Research
Benefits Eligible: Yes – Full Benefits
Rate of Pay: $50,000
Compensation Type: salary at 1.0 full-time equivalency (FTE)
Type of criminal background check required: Name-based criminal background check (non-security sensitive)
Number of Vacancies: 1
Contact Information for Candidates
Dr. Murat Kacira, mkacira@arizona.edu
Open Until Filled: Yes
Documents Needed to Apply: Curriculum Vitae (CV) and Cover Letter
Diversity Statement
At the University of Arizona, we value our inclusive climate because we know that diversity in experiences and perspectives is vital to advancing innovation, critical thinking, solving complex problems, and creating an inclusive academic community. As an Hispanic-serving institution, we translate these values into action by seeking individuals who have experience and expertise working with diverse students, colleagues, and constituencies. Because we seek a workforce with a wide range of perspectives and experiences, we provide equal employment opportunities to applicants and employees without regard to race, color, religion, sex, national origin, age, disability, veteran status, sexual orientation, gender identity, or genetic information. As an Employer of National Service, we also welcome alumni of AmeriCorps, Peace Corps, and other national service programs and others who will help us advance our Inclusive Excellence initiative aimed at creating a university that values student, staff and faculty engagement in addressing issues of diversity and inclusiveness.
The University of Arizona is a committed Equal Opportunity/Affirmative Action Institution. Women, minorities, veterans and individuals with disabilities are encouraged to apply.
© Copyright 2020 Internet Employment Linkage, Inc.