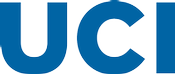 Recruitment Period
Open August 19th, 2020 through Thursday, Dec 31, 2020 at 11:59pm (Pacific Time)
Description
The Center for Pervasive Communications and Computing (CPCC) http://www.cpcc.uci.edu at the University of California, Irvine, invites applications for a few Postdoctoral Scholar positions at a salary of $53,460-$61,800 per year, in one of the following areas. A Ph.D. degree in Electrical Engineering, Computer Engineering or Computer Science from a major research university is required.
Applicants should have expertise in one of the following areas:
Algorithms for communications and networking. A Ph.D. degree that covers one of the specific areas of communication theory, information theory, signal processing, or networking in depth is required. In addition, the successful candidate is expected to have an understanding of the four disciplines above.
Systems and integrated circuits (including analog/radio-frequency) for communications and networking. A Ph.D. degree that covers one of the specific areas of communication systems/architecture design, analog/mixed-signal/radio-frequency/millimeter-wave integrated circuits design; is required. The candidate is expected to have a good understanding of both system and integrated circuit design.
The successful candidates will report to CPCC director and work jointly with a number of CPCC faculty in their respective areas. The candidates will be expected to conduct research, publish papers, and coordinate a number of activities involving proposal generation and presentation of research results on various media, including the Web.
The initial appointment will be for 12 months and the exact salary depends on the applicant's qualifications. Renewal of the appointment will be contingent upon the availability of adequate funding and performance.
Application Procedure: Apply by submitting your application to the UCI online RECRUIT system at (https://recruit.ap.uci.edu/apply/JPF06352)
UC Irvine is part of the premier public university system in the world. UCI is a member of the Association of American Universities (AAU), is ranked as a top-10 public university by U.S. News and World Report, and was identified by the New York Times as No. 1 among U.S. universities that do the most for low-income students. UCI is located in Orange County, four miles from the Pacific Ocean and 45 miles south of Los Angeles. Irvine is one of the safest communities in the U.S. and offers a very pleasant year-round climate, numerous recreational and cultural opportunities, and one of the highest-ranked public-school systems in the nation.
The University of California, Irvine is an Equal Opportunity/Affirmative Action
Employer advancing inclusive excellence. All qualified applicants will receive consideration for employment without regard to race, color, religion, sex, sexual orientation, gender identity, national origin, disability, age, protected veteran status, or other protected categories covered by the UC nondiscrimination policy.
Information about the department is available at: http://engineering.uci.edu/dept/eecs
Job location
Irvine, CA
Requirements
Document requirements
Curriculum Vitae – Your most recently updated C.V.
Cover Letter (Optional)
Statement of Research (Optional)
Misc / Additional (Optional)
Reference requirements
3-5 required (contact information only)
© Copyright 2020 Internet Employment Linkage, Inc.